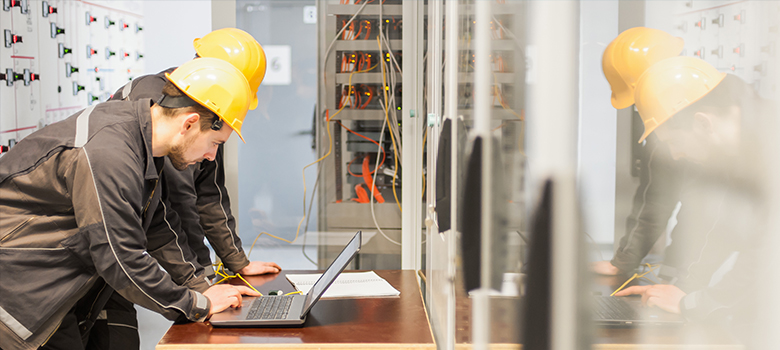 MICROSOFT DYNAMICS 365 SERVICE
Ensure great customer experiences
Turn satisfied customers into loyal fans with Microsoft Dynamics 365 Service
Would you like to turn your customer service into a genuine experience, to generate self-service offerings, to proactively manage your field service reps productively, or to plan concurrent installations and implementation projects comprehensively?
The modular service apps from Microsoft Dynamics 365 deliver integrated digital support for the service back office and field service – from customer enquiries and ticket processing to dispatching, mobile service deployment and invoicing. You also incorporate customers and partners into processes and enable the central management of project-based business. The apps, which can be singly or fully integrated, form the basis of our solution ORBIS ServiceONE.
We look forward to helping you find effective answers to your service challenges. In doing so, we will be drawing on our extensive experience with digitalization and the automation of service processes, which we are already demonstrating in current projects on a daily basis.
AS EXPERTS, WE LOOK FORWARD TO ADVISING YOU REGARDING THE FOLLOWING APPLICATIONS
Microsoft Dynamics 365 Customer Service
Enhance customer satisfaction and the productivity of your employees with individualized experiences of self-service, personal support and technical support. Customer feedback is incorporated into the continual improvement of your service processes.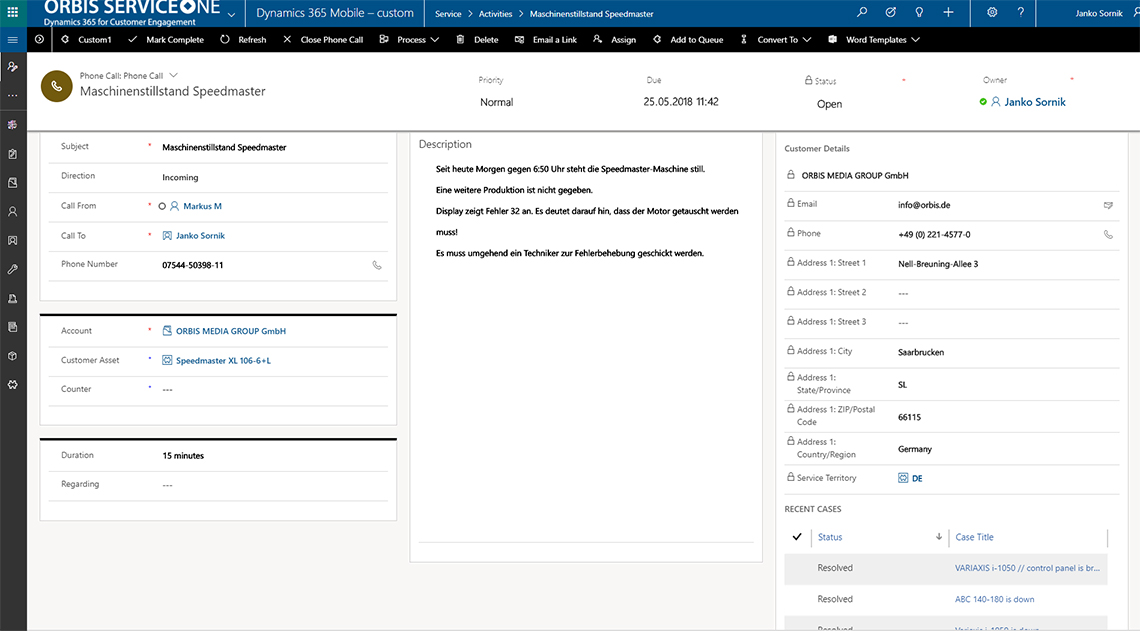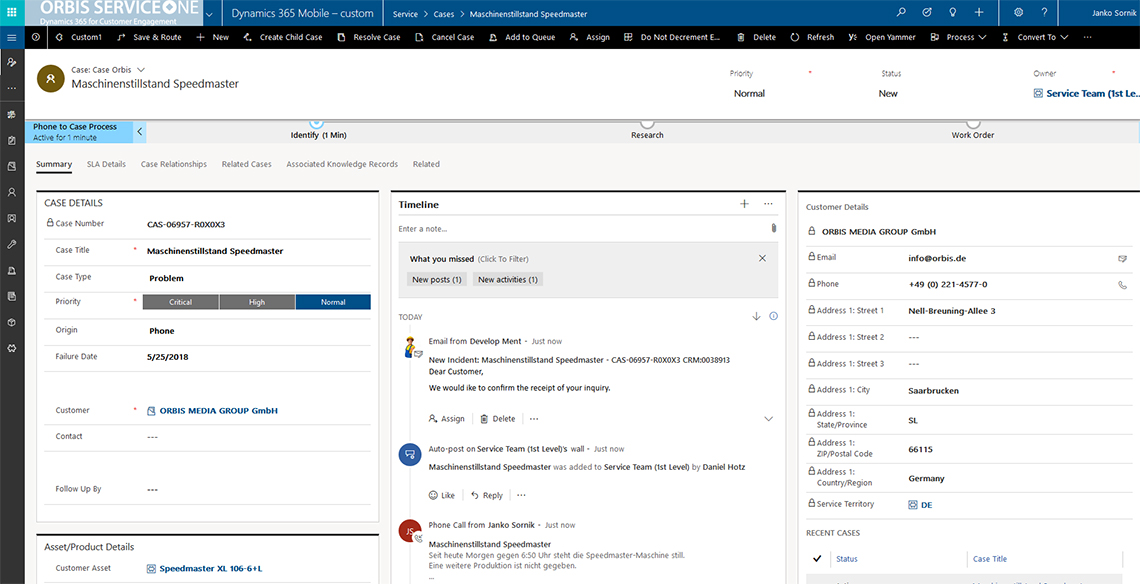 Microsoft Dynamics 365 Field Service
With preventive maintenance and intelligent staff scheduling, we support your customers with effective problem solution at short notice. Our application applies artificial intelligence to optimize your business decisions.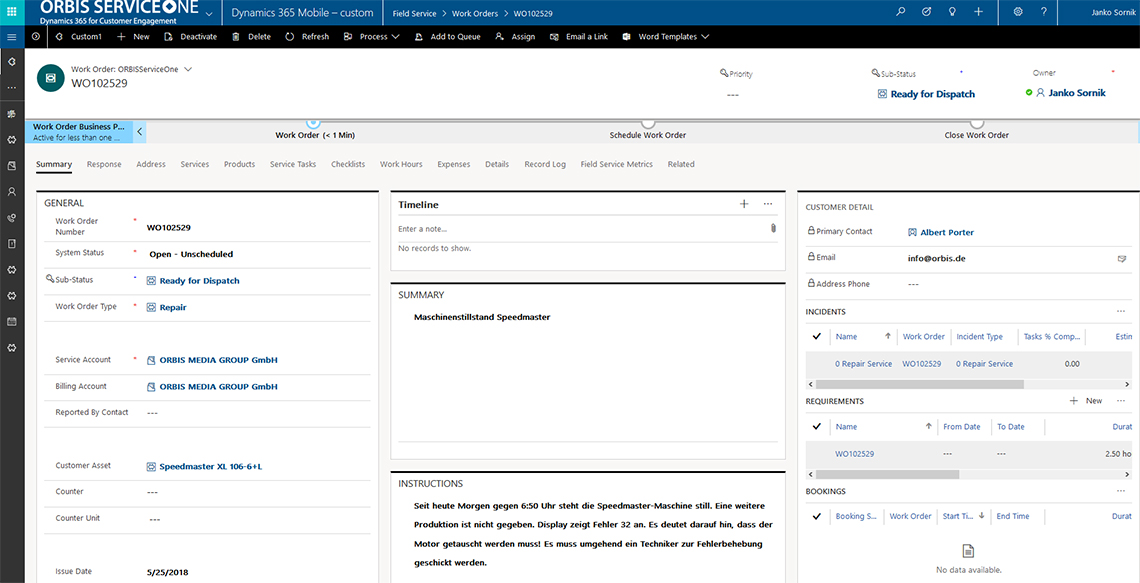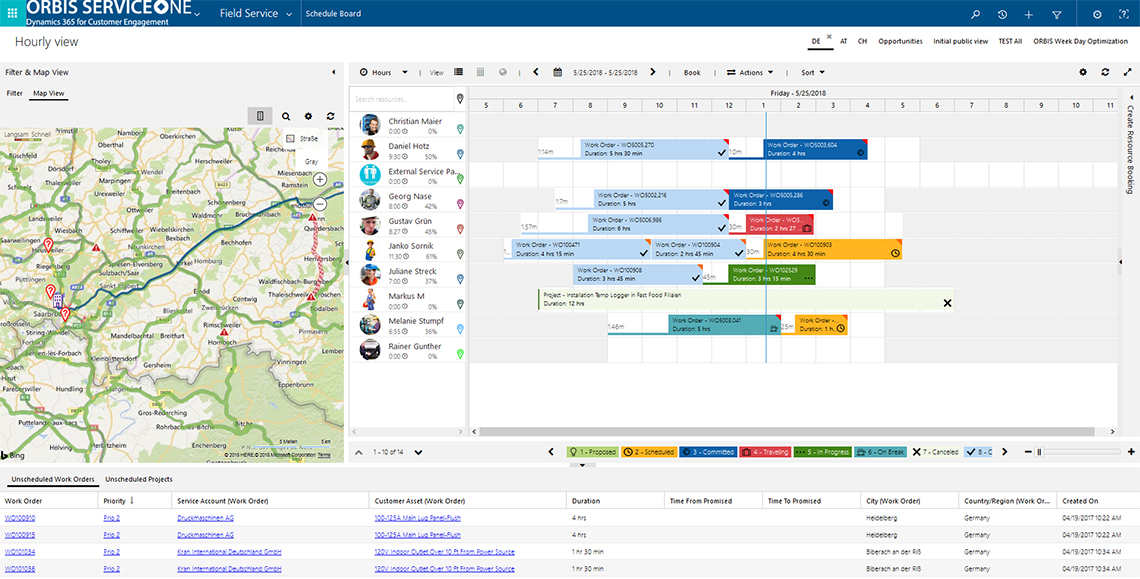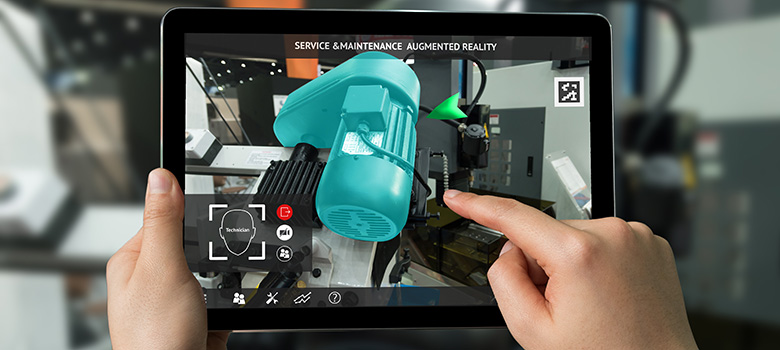 Microsoft Dynamics 365 Remote Assist
Real-time support from an expert is just a click away.
With Microsoft Dynamics 365 Remote Assist, you share your real-time view with experts in remote locations and continue working unhindered while you get the help you need.
ORBIS aims to use the Microsoft Dynamics 365 Remote Assist solution to help you quickly and easily connect your service technicians, internal maintenance and customers with your back or home office experts using augmented reality technology.
You can find more information about our offer here.
Microsoft Dynamics 365 Project Service Automation
Conduct project-based business on time and within budget and improve results for your customers.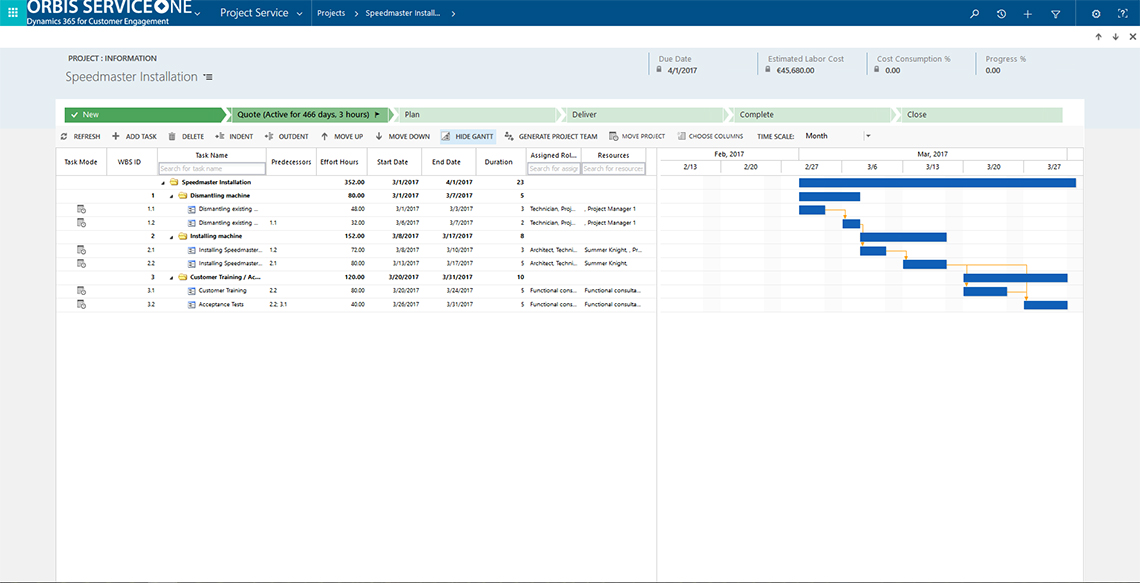 THE ADVANTAGES OF MICROSOFT DYNAMICS 365 SERVICE
Gain loyal customers: enhance brand loyalty with personalized interaction throughout the customer journey, from self-service and personal support to field service
Support employees: give your staff everything they need to achieve a more personal and effective standard of service, with integrated tools centrally available to all involved parties
Focus on customers: turn clients into loyal fans by keeping them up to date with precise information in all interactions with your service department
Strengthen service organizations: raise profitability by optimizing staff scheduling and offering remote problem Resolution – Technicians only need to be deployed to customer companies where no other solution is possible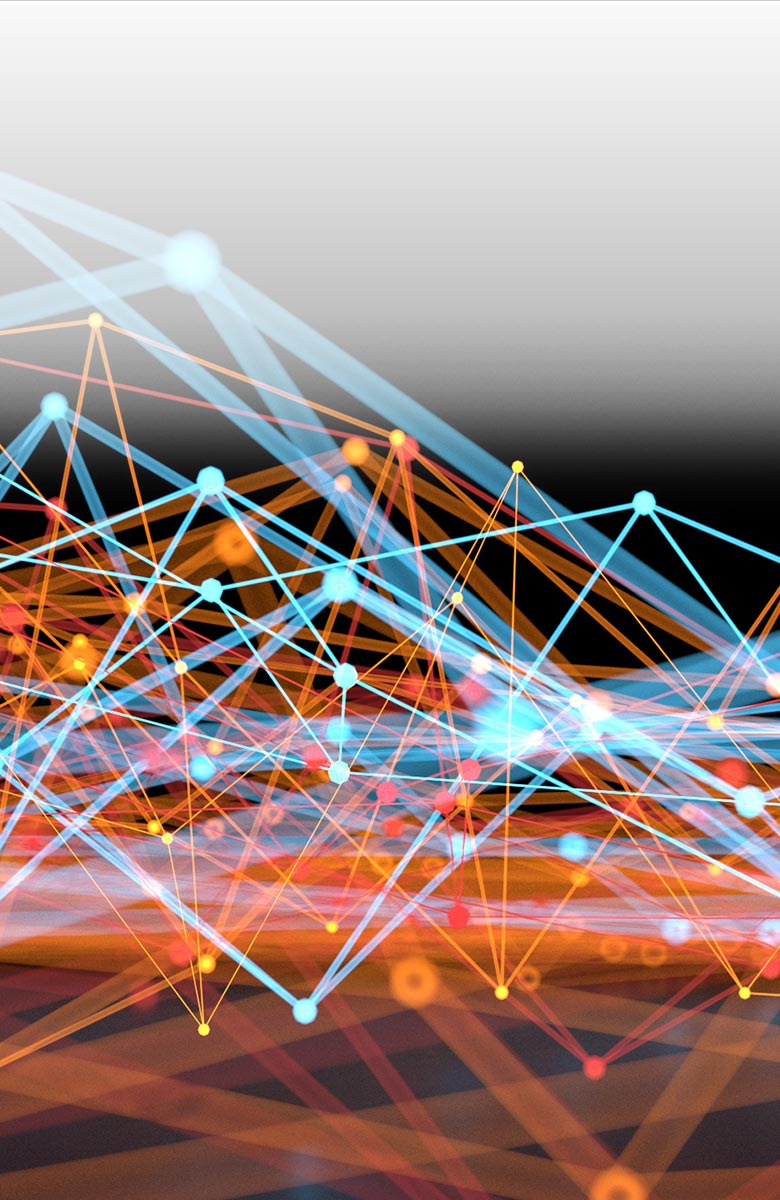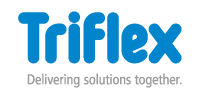 Triflex introduces Microsoft Dynamics 365 and ORBIS Construction ONE

Rely on consultancy and Microsoft solutions from ORBIS

Rely on consultancy and Microsoft solutions from ORBIS

Rely on consultancy and Microsoft solutions from ORBIS

Rely on consultancy and Microsoft solutions from ORBIS

Rely on consultancy and Microsoft solutions from ORBIS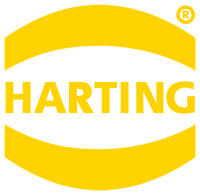 Rely on consultancy and Microsoft solutions from ORBIS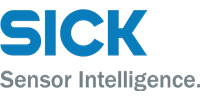 Rely on consultancy and Microsoft solutions from ORBIS

Rely on consultancy and Microsoft solutions from ORBIS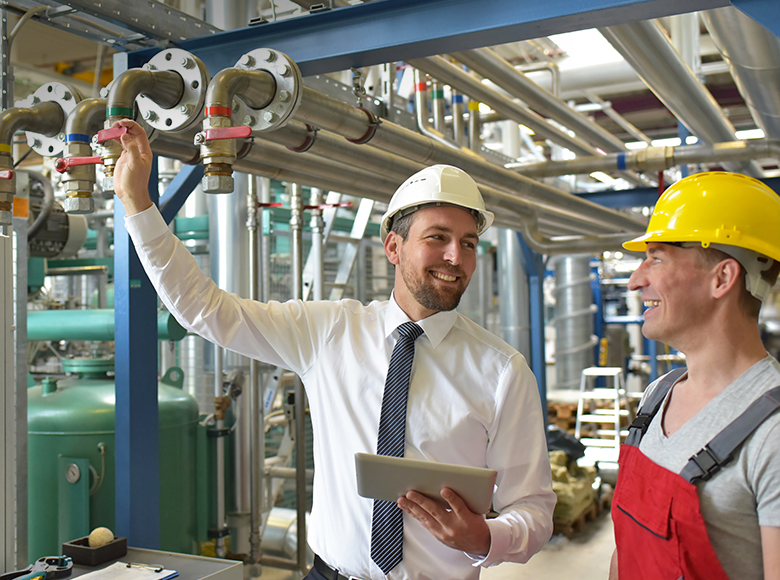 Superior customer service processes with IoT and Microsoft Dynamics 365
Microsoft Dynamics 365 Sales

Microsoft Dynamics 365 Sales
Optimize your sales processes with Microsoft Dynamics 365 Sales
Microsoft Dynamics 365 Marketing
Seamless customer journey with Microsoft Dynamics 365 Marketing

We help you do smart business with smart services and customized products for artificial intelligence