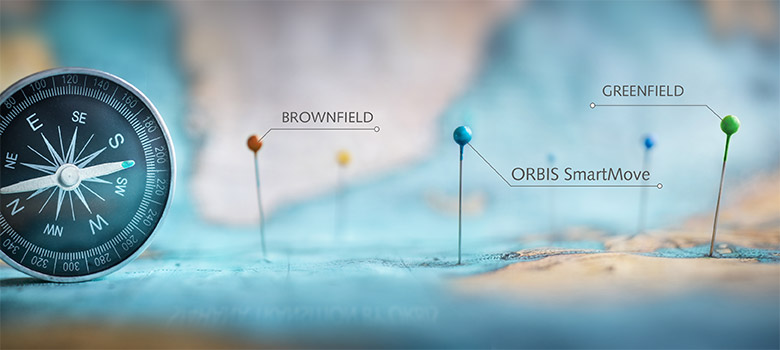 SAP S/4HANA Transition by ORBIS
We accompany you on the way to SAP S/4HANA and the digital future
Take the chances associated with the changeover to SAP S/4HANA! In order to make the path to SAP S/4HANA easier for you and to help you make the most of the benefits as quickly as possible, we will create your personal roadmap together with you. The earlier you plan, the earlier you will be able to benefit from the functions and the associated advantages. Whether green-, blue- or brownfield - we will find the right transition scenario for your company.
Optimal changeover thanks to Discover SAP S/4HANA transition by ORBIS
We advise you on all aspects of SAP S/4HANA and discuss with you the potentials and possible paths individually for your company.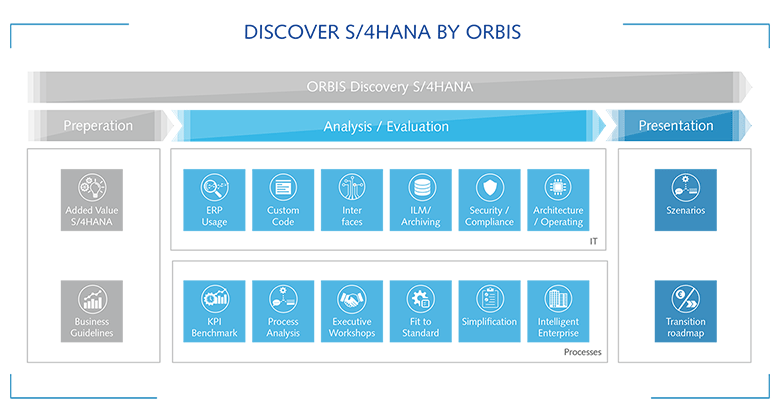 Changeover scenarios to SAP S/4HANA
Greenfield, Brownfield or Bluefield? Cloud, On Premise or Hybrid? We will work with you to find the right migration scenario for your company.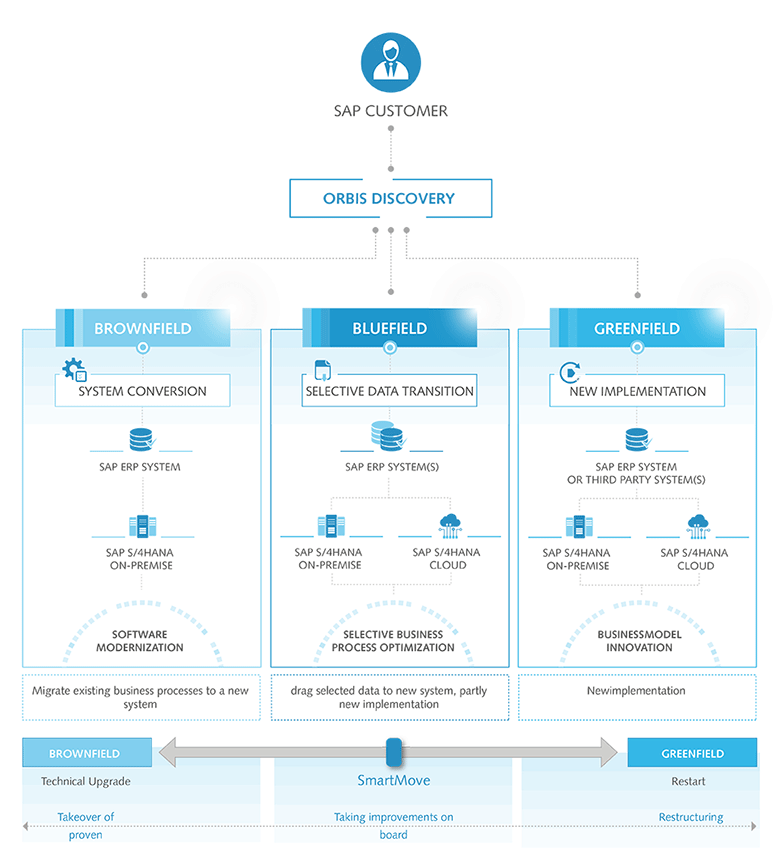 With ORBIS SmartMove to SAP S/4HANA
ORBIS SmartMove
ORBIS SmartMove is our answer to a truly "lean" conversion. Here we rely on the Bluefield approach of our partner SNP. The high level of expertise of our partner SNP combined with our experience from current SAP S/4HANA projects means that we are already familiar with supposed challenges in advance and can help you to avoid them.
Whitepaper SAP S/4HANA Transition
Find out more about SAP S/4HANA and how ORBIS can help you find your personal way to a digital company.We will show you the different Transiton options - especially ORBIS SmartMove - the really "lean" conversion - the best of Green- and Brownfield.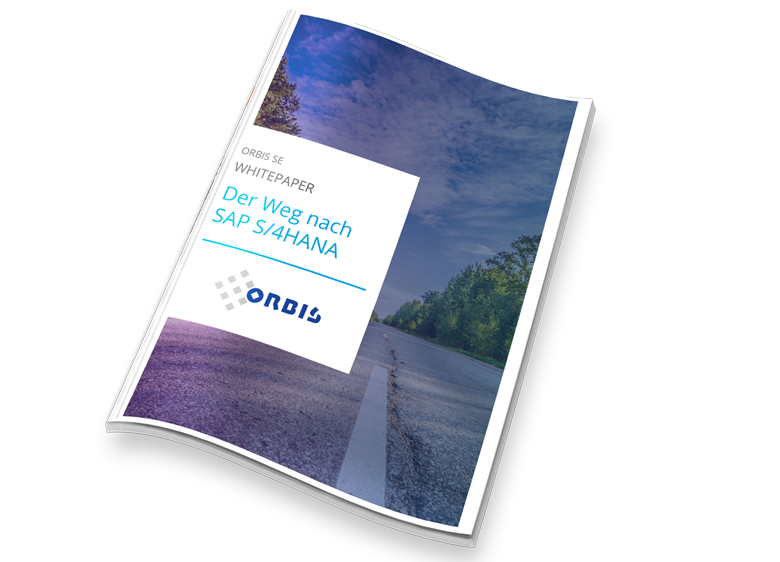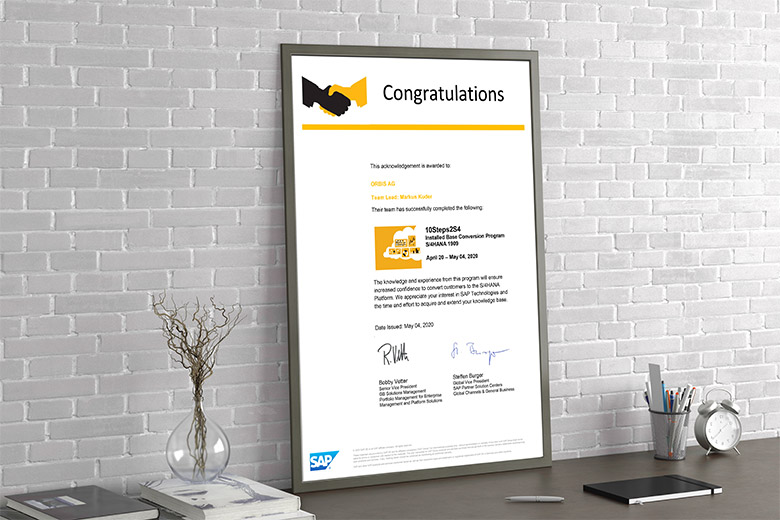 Professional support by our strong team
As an official and certified SAP Gold Partner, we support you with our many years of experience in all project phases - especially with your SAP S/4HANA transition. Among the selected partners, we have also successfully completed the SAP program "10Steps2S4" and are proud of our certificate.

With our partners SNP, JIVS and BLUE S'TEC we provide our customers with a modular toolbox. Together, workshops are put together according to customer requirements with the goal of defining the individual transformation roadmap.