ORBIS Steel - the solution for the metal industry
ORBIS Solutions: ORBIS Steel - Solution for the Metal Industry
Sectors: Steel, steel service center, metal industry
Processes: IT, Intralogistics, Warehouse control, Manufacturing, Data Management, Finance & Controlling

Duration of webinar: approx. 45 minutes
Your industry solution for surface processing in the metal business
Do you already know our ORBIS Steel solution? If not, then you have come to the right place!
The ORBIS Steel solution was developed by our subsidiary OSCO and is an industry solution for the area processing metal industry such as: Steel Service Centers that serve their customers with cut-to-size plates and slit strips.
The software solution includes SAP add-ons tailored to specific industry needs. In particular, industries for flat geometric products, such as the metal industry, technical textiles or fiber and wire production, are the ideal application for the solution. Furthermore, ORBIS Steel is suitable for the film and paper industry.
The ORBIS Steel solution supports almost all processes in SAP!
These include among others:
rule-based material master creation
reliable order combinations with check for fulfillment of all customer requirements by the input material and selected work center
setup-optimized occupancy planning on the line
feedback via mobile applications
batch traceability via a batch cockpit with the entire history of the produced batches
In October and November, you will have the opportunity to dive into the ORBIS Steel world and learn about these SAP-based processes in a 45-minute webinar.
What exactly can you expect in the webinar?
Our ORBIS Steel expert will show you the broad solution and consulting portfolio of our software solution and give you exciting insights into the solution, which is suitable for variant configuration via rule tables for nouns and much more.
We will show you how...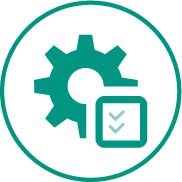 you can generate master data easily and quickly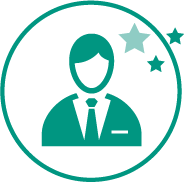 you can effectively create the order combinations via the analytical plant order system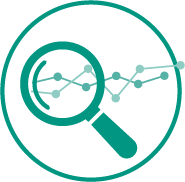 sequencing is carried out on the occupancy planning of a plant, taking into account setup groups
In addition, we would like to take you on a trip to the batch cockpit to give you a feel for the performance of this solution.
Curious now? Register now for a free webinar and learn everything you need to know about the industry solution for the metalworking industry!
Speaker & presenter
Matthias Tenberg
Authorized signatory
Management OSCO GmbH