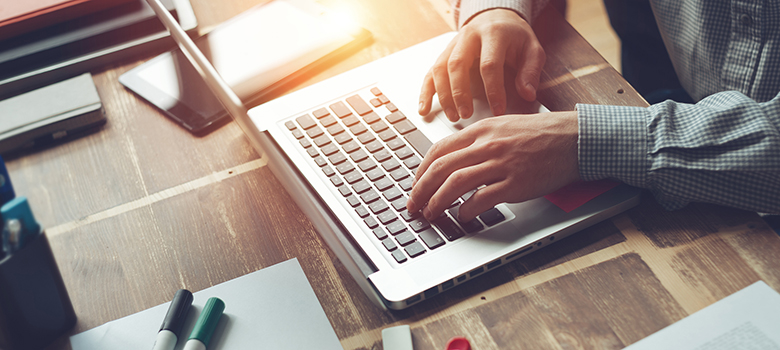 The basis for the modern workplace
Microsoft 365 – smart solutions for modern cooperation
Microsoft 365 (previously Office 365) is a comprehensive solution with cloud-based productivity and collaboration tools. Microsoft 365 combines the well-known office applications, such as Word, Excel, PowerPoint and Outlook with cloud services such as OneDrive, Microsoft SharePoint, Microsoft Teams and many more.
Microsoft 365 gives you access to a number of applications and services that you can use to work remotely from practically anywhere and on different devices, including PCs, Macs, tablets and smartphones. Being able to create documents, presentations and emails and edit them together online, opens up entirely new possibilities for your team to work together efficiently. We will assist you on this journey to the cloud and give you holistic advice on the best Microsoft Modern Workplace solutions for your business.
More value from Microsoft 365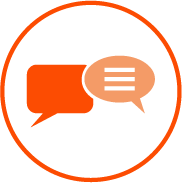 Improved communication and cooperation among the team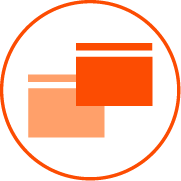 Always available online on all devices thanks to mobile apps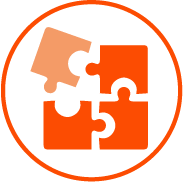 Flexible, scalable & cost-effective thanks to cloud services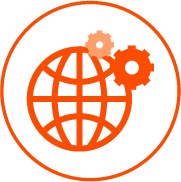 Software always kept at the latest version with automatic updates
Overview of Microsoft 365
All Microsoft Office products in one solution
Word, Excel, PowerPoint, Outlook and other Office applications (Office 365) are powerful tools for creating and managing documents, spreadsheets, presentations and emails. You can use the Office Suite flexibly as a desktop application or like all Microsoft 365 apps via your mobile device.
Flexible cloud storage with OneDrive
OneDrive offers cloud-based memory to securely store and access files from anywhere. This allows you to synchronize your files across devices and easily share them with others. Benefit from flexible online storage for your company.
Email and calendar with Microsoft Outlook
Outlook offers an email client with expanded functions, including business email address, calendar management, task tracking and contact organization. Available online anywhere, even on the move thanks to the app.
Communication and productivity tools for seamless cooperation
Microsoft 365 provides you with tools such as Viva Engage (previously Yammer) as an enterprise social network, Planner as an app for efficient task management and SharePoint as a collaborative platform for document management and as a basis for your intranet. As a web-based document management platform, SharePoint Online allows your team to create and share information and documents online.
Microsoft Teams – the platform for communication and teamwork
This IT solution combines chat, video meetings, file sharing in one application and offers seamless connection with other Microsoft 365 applications. Thanks to Microsoft Teams, you can increase productivity and strengthen cooperation among your project team or in your company – on the move and no matter where you're working.
Additional products for your Microsoft 365 environment
Virtual telephoning for the entire team made simple with Microsoft Teams
Optimize telephone accessibility and promote seamless communication in the office or when working from home. Our expertise can help you to efficiently combine calls, meetings, chats and cooperation in Teams. Even the integration of your landline telephone is no problem for us. The powerful landline telephone in Microsoft Teams means that you and your organization are even more flexible and well-equipped for daily work requirements. Discover the advantages of seamless and effective communication that will take your employees to the next level of productivity.
Self-service and individual governance for your Microsoft 365 products with WorkspaceHub
Discover the perfect balance between flexibility and defined life cycle in your company. Our unique solution, WorkspaceHub, allows you to seamlessly combine different Microsoft 365 services as well as third-party services. This ensures that your working groups always have the right tools without losing control. Take advantage of the various options in WorkspaceHub and design your own templates and modules just as you want. Our WorkspaceHub will give you an optimal balance between flexibility and governance, helping you to achieve your goals more efficiently and increase productivity in your business.
Why are we the right partner for you and your Microsoft 365 project?
We'll give you holistic support on your journey to the Microsoft Modern Workplace. An improved infrastructure and increased productivity are obviously the aim of our advice for companies. Benefit from our experience working on a number of successful projects and our expertise as a long-term Microsoft Solutions Partner.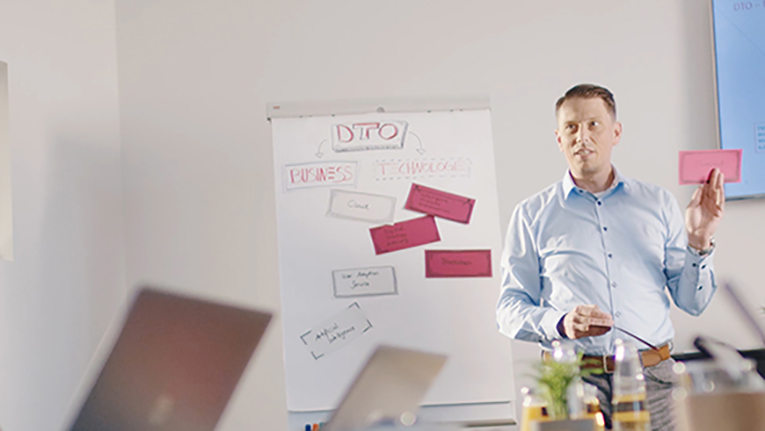 Comprehensive cloud strategy, migration & optimization
We'll analyze the existing infrastructure in your company and develop a customized cloud strategy tailored to your business. Building on this, a roadmap for migration and implementation will be created. We'll help to optimize your infrastructures, software and processes and update them to the latest version, including design and implementation of Microsoft solutions.
Development & integration of additional applications
In addition to the Microsoft portfolio, we can also develop custom applications for you and seamlessly add these into existing systems. Our Custom Development Team works hand in hand with our Microsoft 365 consultants.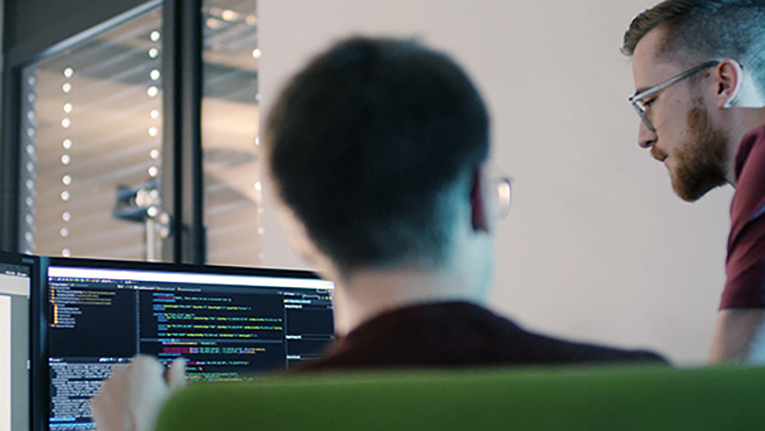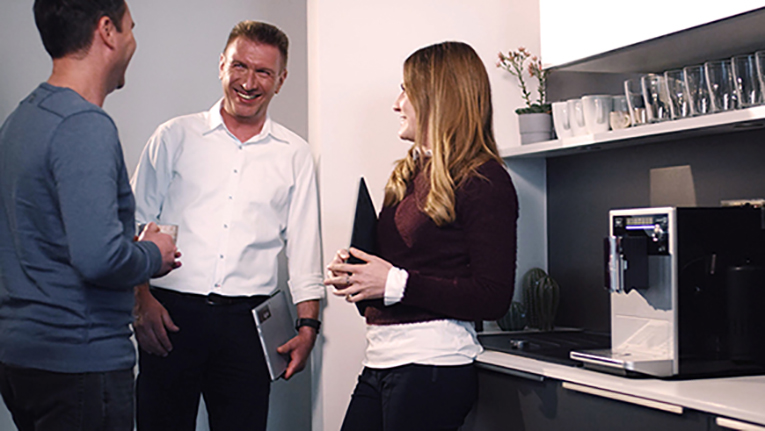 Change Management
It is often not enough to simply add tools such as Microsoft Teams or SharePoint. Your team should have professional assistance and training for improved communication and cooperation. This is where we implement our Change Management approach. We support our customers holistically to strive for sustainable improvement.
Holistic advice on Microsoft 365 licenses
Microsoft 365 offers different subscription plans tailored to the size and structure of companies. Whether it's Microsoft 365 Enterprise plans E3, E5 or Business Basic, we'll give you holistic support as part of our license advice and take a look at which functions and services you require and which plans offer you the best cost-benefit ratio.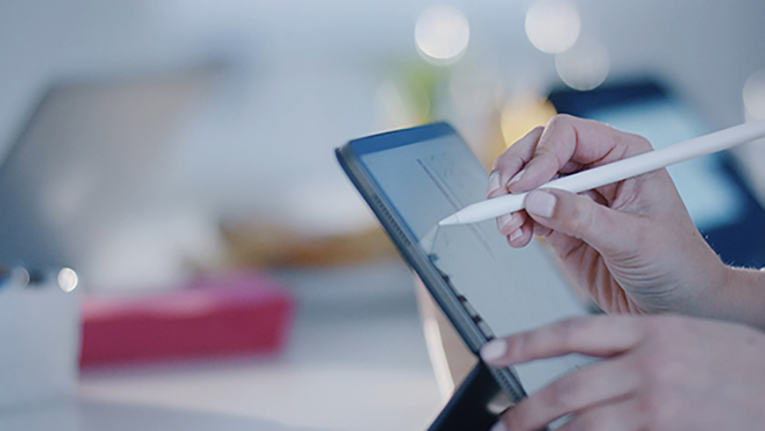 Modern Workplace solutions
Discover smart solutions and processes for the workplace of tomorrow with the technologies of Microsoft.
Frequently asked questions about Microsoft 365
What is Microsoft 365 Enterprise?
Microsoft 365 (previously known as Office 365) is a comprehensive suite of cloud-based productivity and collaboration tools developed by Microsoft. The software solution combines different Microsoft products and services to offer individuals and organizations a range of applications and apps to improve productivity, communication and cooperation.
These are complimented by Microsoft security solutions. Below are the products included in Microsoft 365: Microsoft Word, Microsoft Excel, Microsoft PowerPoint, Microsoft Outlook, Microsoft OneNote, Microsoft Teams, Microsoft SharePoint, Microsoft Exchange, Microsoft Planner, Microsoft Forms, Microsoft Stream, Microsoft Defender, Windows, OneDrive storage and many more.
The availability of certain products depends on the Microsoft 365 subscription plan as well as on the type and size of the company (e.g. Microsoft 365 Enterprise or Business plans) and may vary.
Microsoft differentiates by target group, i.e. Microsoft 365 Basic is for small- and medium-sized companies, Microsoft 365 Business Standard and Microsoft 365 Business Premium plans. For large companies (enterprise customers), there are also special enterprise plans, i.e. Microsoft 365 plans specifically aimed at the needs of large companies and groups.