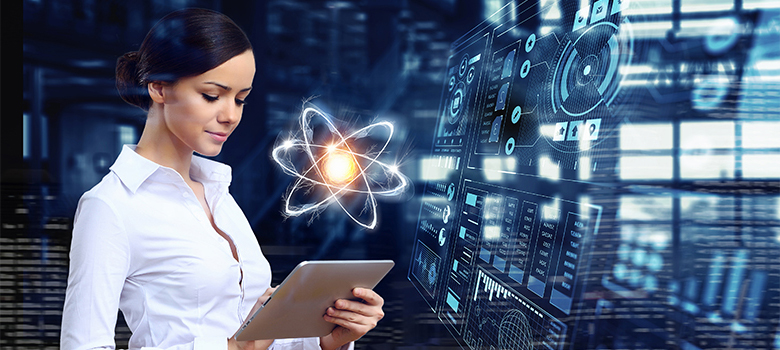 Smart Services for your digital business
Do smart business with ORBIS Smart Services
Smart Services are the result of developments in the field of digitalization. Products and processes are being digitalized to an increasing degree as large quantities of data are produced. The quantity of data from all business areas is growing exponentially, forming the basis for new services and business models. New technologies such as sensors, processors, artificial intelligence (AI) and cloud connectivity make it possible to deliver customized services to your customers on time.
ORBIS supports your company on the road to smart business by offering smart services
These smart services are tailor-made AI products designed to increase your productivity:
Smart Sales
Smart sales specialists make the right decisions and define suitable actions.
This knowledge is derived from your data. Smart Sales 'learns' from the data and defines individually tailored recommended actions.
Smart Sales recognizes the factors that make a 'typical winner' (e.g. sales opportunity) and determines the strength of their influence on the probability of winning.
Smart Sales uses not only the data in the CRM system, but all information available in your company.
Smart Assistant (Casimir)
Support your employees with the Casimir smart assistant, which performs tiresome maintenance work in your CRM system.
Casimir recognizes intentions and content from customer communications (e.g. emails). It knows the actions that result from these, suggests them and carries them out.
Casimir draws this knowledge from your historical data.
Casimir takes user feedback into consideration to continually enhance its performance.
Smart Insights
Smart Insights answers individual questions on your business processes, with questions converted into machine learning problems. Answers are then offered in line with the business process in the form of forecasts, classifications and recommended actions.
Innovation for your business processes with AI, machine learning and deep learning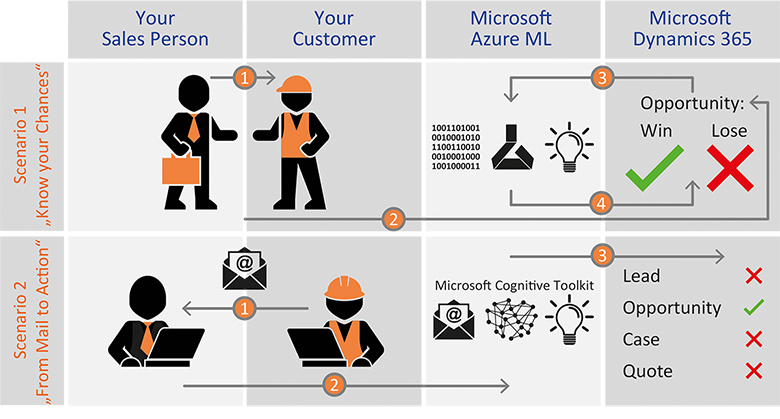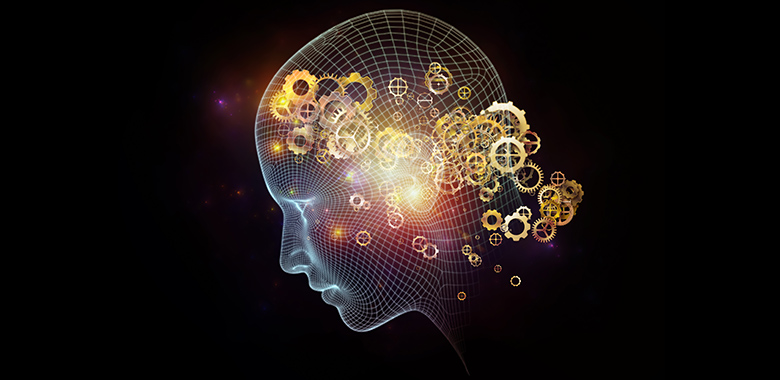 Identify opportunities and convert them into smart business with artificial intelligence transformation
Dynamics 365 – CRM for Automotive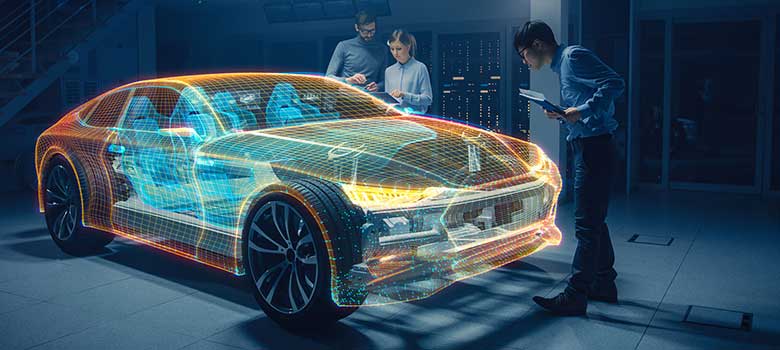 Dynamics 365 – CRM for Automotive
CRM industry solution for the automotive supply industry
Dynamics 365 – CRM for Service Processes

Dynamics 365 – CRM for Service Processes
Superior customer service processes with IoT and Microsoft Dynamics 365