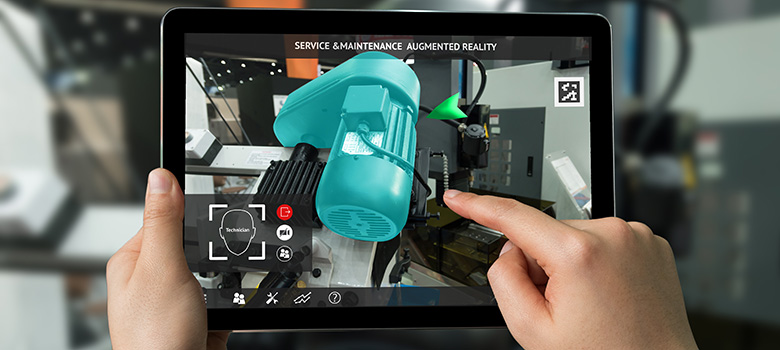 Digital Communication in real time with Microsoft Dynamics 365 Remote Assist
Spring 2020 - the COVID-19 pandemic leaves its mark on the entire world. Habitual actions and processes in private and professional life are being challenged and adapted to the current situation.
Due to currently existing travel restrictions, services such as installation, maintenance, inspection & restoration of systems are postponed or cancelled. The customer service employees are bound to home office or other company locations.
This presents many industries with major challenges in terms of support, maintenance and restoration of system operation.
By means of Microsoft Dynamics 365 Remote Assist, which can be easily put into operation, it is possible for an employee on site to receive assistance from experts using a mobile device (smartphone, tablet or HoloLens) and the use of augmented reality technology.
Via livestream the facts of the case are explained on site, objects are marked (2D/3D annotations) and information (documents, technical drawings etc.) is shared in order to solve the case quickly, easily and efficiently.
Remote Assist – kickstarter packages
ORBIS offers you 2 kickstarter packages "Standalone" and "Integrated" which enable you to master these challenges. Get more information about the packages here.
We would be happy to give you a detailed demonstration of Dynamics 365 Remote Assist. Please contact us directly.