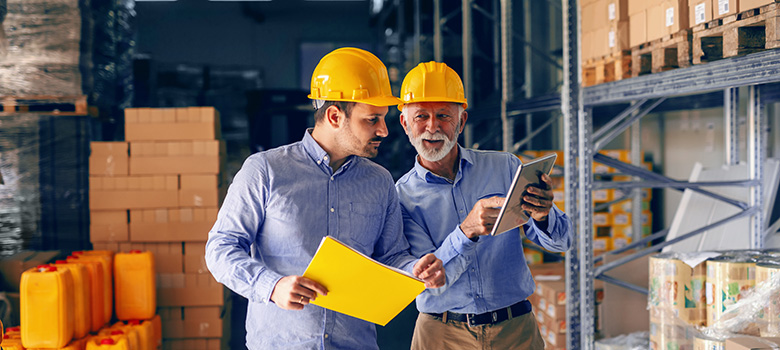 ORBIS Logistics Apps: The complete package for mobile data collection in the warehouse
The ORBIS Logistics Apps are fully SAP-integrated, mobile applications for mapping your logistical processes. They allow you to flexibly and dynamically execute your warehouse processes paper-free, starting with goods receipt, palletizing, warehousing, order picking and loading and even goods dispatch. Your internal processes can be optimally and individually tailored to your needs. Learn more about mobile data collection in the warehouse with ORBIS Logistics Apps!
What sets apart ORBIS' Logistics Apps?
ORBIS Logistics Apps are SAP add-ons that are used for mobile data recording in your warehouse. They are available both for SAP EWM (Extended Warehouse Management) and for SAP Stock Room Management and/or SAP WM (Warehouse Management) and support all common mobile devices and operating systems. Thanks to its consistent development with the ORBIS Process Flow, we can quickly make customizations without extensive overhead. This is mainly due to the clear separation between the front-end and back-end functionalities.
Mobile data collection features in the warehouse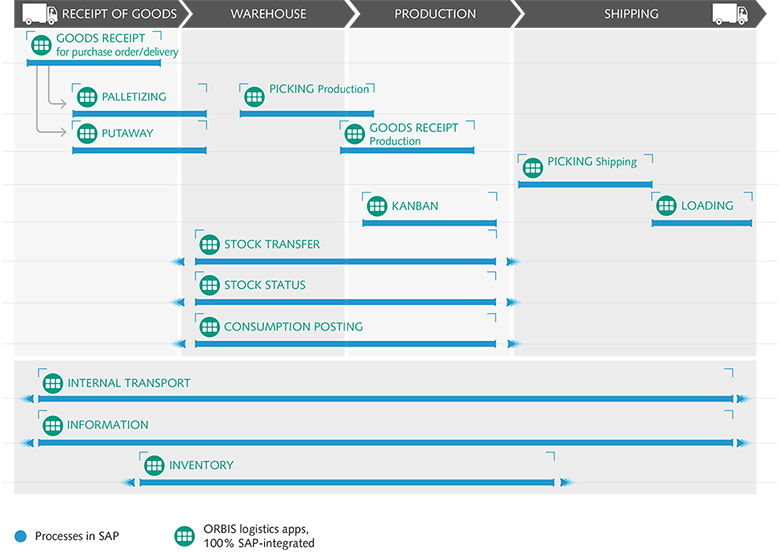 The benefits of ORBIS Logistics Apps
Mobile data collection in the warehouse with the help of ORBIS Logistics Apps makes day-to-day work easier for you and your employees. Thanks to these practical applications, analog process execution is a thing of the past – allowing you to implement paper-free intralogistics. All goods receipt, palletization and packaging steps are immediately mapped in the SAP system via the ORBIS Logistics Apps. This provides all the employees involved with all the relevant information in "real time".
Even the current stock levels or an inventory can be retrieved at any time. Mobile data collection in the warehouse allows you to organize all your main logistics tasks more easily and productively. Choose the ORBIS Logistics Apps with its wide-ranging features and take advantage of the following benefits:
Map logistical processes
Via mobile data collection, ORBIS Logistics apps allow you to easily and clearly map the logistical processes in your company.
Full SAP integration
ORBIS Logistics Apps are fully integrated into your SAP system landscape and can be used with SAP EWM, SAP WM (Stock Room Management), and even in SAP MM.
High user acceptance
These applications are highly accepted by users thanks to its intuitive operation and multiple languages.
"Out-of-the-box"
ORBIS Logistics Apps for mobile data collection in the warehouse are ready to use right after installation – no additional system adjustments necessary.
Quickly achieve ROI
Due to the fast and easy implementation and expedient training of new employees, you can reach your ROI more quickly thanks to the user-friendly UI (user interface).
Customized adjustments
All of ORBIS' solutions are process-oriented. In other words: Your company and your employees do not need to adjust the established processes to the new software. Rather, the utilized software solutions, i.e., the ORBIS Logistics Apps in this case, can be tailored to your needs.
ORBIS – your competent partner
ORBIS has extensive consulting expertise for nearly every sector in the industry thanks to over 2,000 customer projects and the associated years of experience. Take advantage of our expertise in smart factory, intralogistics, digitalization, SAP S/4HANA, and much more! Contact us and let us start your company's digital future together.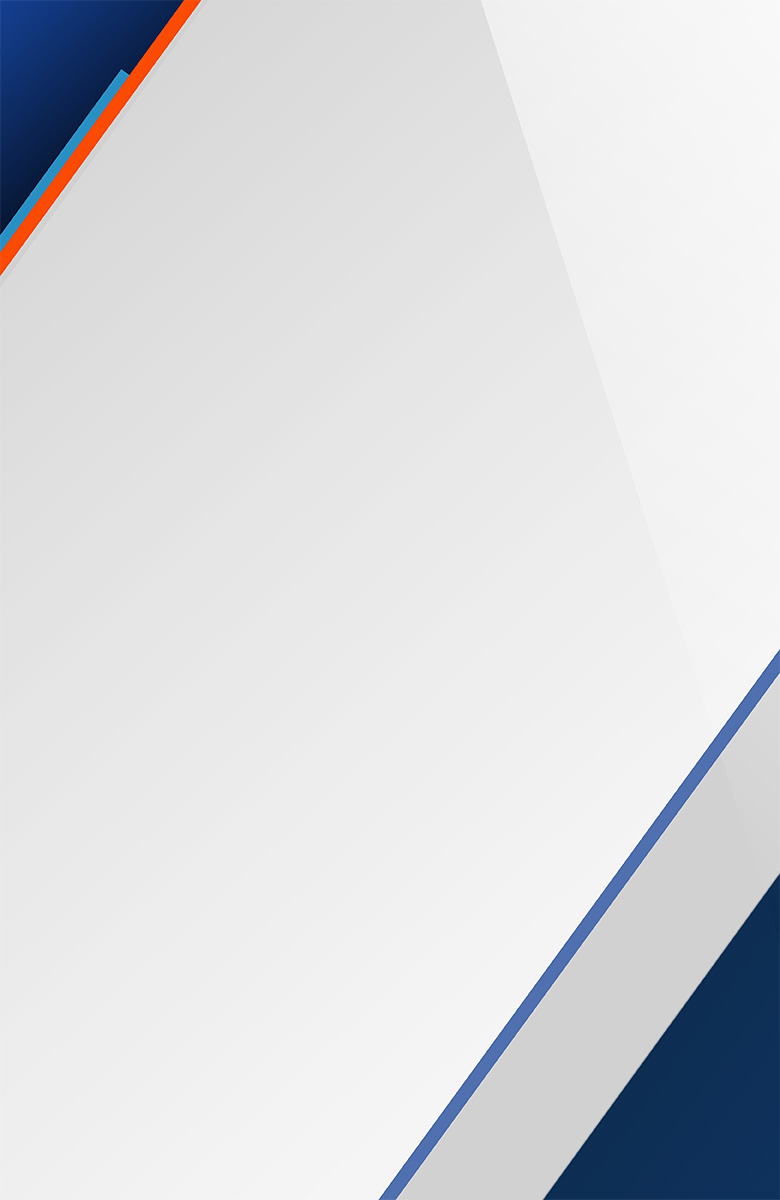 HOERBIGER: integrating and digitalizing warehouse processes with ORBIS Logistics Apps in SAP S/4HANA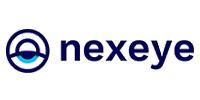 Ten percent more productivity: nexeye digitalizes warehouse processes with ORBIS Logistics Apps
All ORBIS Logistics solutions
Besides ORBIS Logistics Apps, ORBIS Logistics includes additional solutions that are fully integrated into SAP and serve to optimize your intralogistics processes:
Solutions for the entire intralogistics sector: from incoming goods to dispatch.
ORBIS Order Picking Cockpit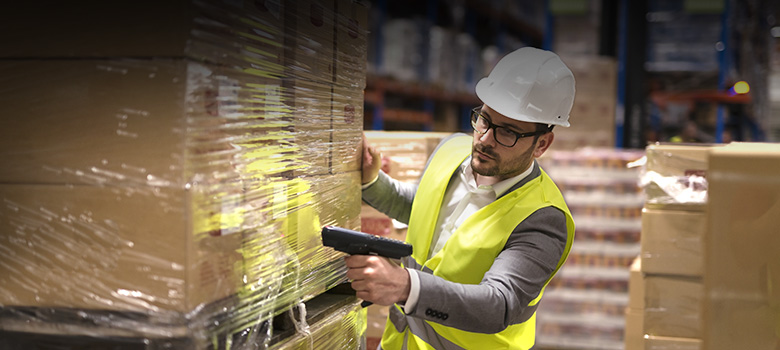 ORBIS Order Picking Cockpit
The ORBIS Picking Cockpit is a fully SAP-integrated solution for planning and controlling your picking processes.
ORBIS Transport Control System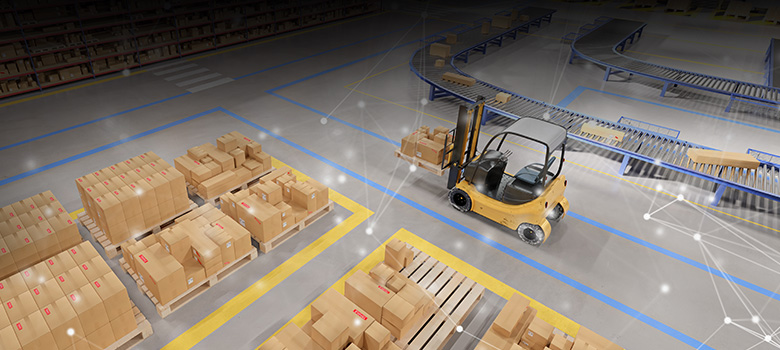 ORBIS Transport Control System
The ORBIS transport control system is a control system for mapping all intralogistic transport processes and thus much more than a mere forklift control system.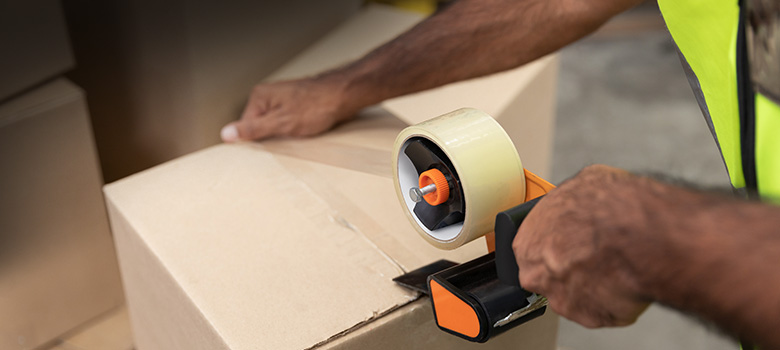 The ORBIS Packaging Cockpit works directly in SAP and enables process optimization by integrating all the players involved. Furthermore, forwarders and shipping service providers can be contacted automatically and scales can be connected directly.
References