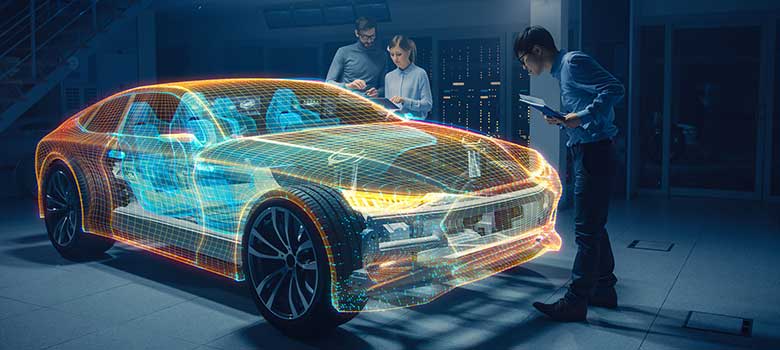 Dynamics 365 – CRM for automotive suppliers
Our industry solution ORBIS AutomotiveONE based on Microsoft
Digitalizing the business processes of automotive suppliers
The challenges of automotive suppliers
The automotive industry is changing rapidly. Global megatrends, such as digitalization, electromobility and autonomous driving, but also global crises are causing disruptive changes. Networks are globalized, competition and price pressure are constantly increasing. Managing relationships, product data and price data as well as flexible and short response times are more important than ever for companies in the automotive industry. The opportunity to gain competitive advantage through new technologies and intelligent digital solutions has never been greater.
Data silos often hinder collaboration because there is no consistency and therefore no common database for clear decisions. Due to a lack of information and processes, sales is often forced to work manually and therefore inefficiently and prone to errors. Valuable time is wasted with searching.
Based on the Best Practice Suite for Microsoft Dynamics 365, ORBIS AutomotiveONE provides all the processes you need in a single CRM system.
AutomotiveONE – The platform for suppliers in the automotive sector
ORBIS AutomotiveONE is based on the Microsoft Dynamics CRM system Microsoft Dynamics 365 Sales (cloud solution) and is continuously evolving. Our employees incorporate their expert knowledge and decades of sales experience in the automotive industry.
The CRM solution impresses with technical highlights
Customized modules for companies in the automotive supplier industry in Microsoft Dynamics 365
Integration of ERP and PLM systems
Integration of external market databases
Integration of Microsoft 365 with solutions, such as Teams, Outlook, and SharePoint.
Integration of Microsoft Power BI and Power Platform
Merging in the Microsoft Cloud
The CRM system for the automotive industry includes the following modules: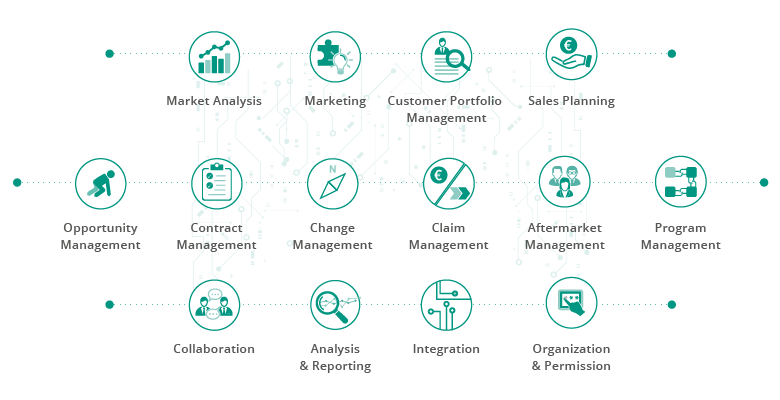 The advantages of the ORBIS CRM solution for automotive industry suppliers at a glance:
360-degree view of customer information, project data, product information, contractual data and sales data
Customer-centric mapping of the entire sales process in CRM
Increased effectiveness and efficiency of the RfQ process
Automated guidance through the entire digital process
Strengthening the position in the aftermarket
Avoidance of data silos – one central storage location for all company data
Replacement of individual IT solutions with a central CRM platform
Added value for your company with AutomotiveOne
No matter whether key account management, sales, calculation, engineering, procurement, marketing or service, our CRM software offers added value for every department in your company.
Maximum transparency
Customer Relationship Management (CRM) gives you a 360° view of:
Organization and contacts of customers, manufacturers, partners as well as competitors
Documents, projects, products and their changes
Complete communication history
Contracts, agreements and any resulting claims
Market information from internal and external data sources
Thanks to CRM, searching for information is a thing of the past and faster sales processing leads to increased customer satisfaction.
Make better decisions with Power BI
With the help of artificial intelligence, complex data from different sources is merged in Power BI, prepared, analysed and presented according to your wishes. All information, analyses and charts can be accessed on almost any end device and at any location. This is very useful, not least for negotiations with OEMs.
Everything in one platform
All data, complete communication, management of all documents and business processes including automated reporting are combined in a single CRM system. Indispensable for IATF or ISO audits. Night shifts to prepare for audits are no longer necessary.
With AutomotiveONE from acquisition to development, SoP to aftermarket
Modern sales processes
Consistent data, clear communication and transparent collaboration across all department and division boundaries! AutomotiveONE offers ideal conditions for highly effective program management, from acquisition to development phase and series production to aftermarket.
Thanks to the integration of Microsoft 365, your company benefits from seamless teamwork without system breakdowns. It's essential, not only for effective project management.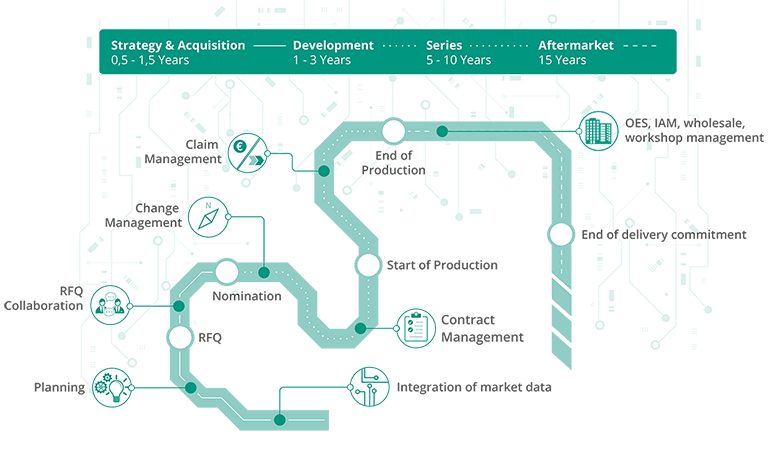 With AutomotiveONE you can significantly improve your forecasts
Using a CRM system significantly increases companies' planning reliability. Business figures are accessed in real time, combined with market, planning and contract data, and analysed in a single system.
With the integrated potential analysis, you get information about previously unused potential, competitors and market shares. The availability of this data helps your company to quickly identify opportunities for growth or potential risks.
Mastering the challenges and complexity of the RFQ process
ORBIS AutomotiveONE is the answer to increase the effectiveness and efficiency of the RfQ process. Specifically developed for the automotive industry, we thoroughly understand the challenges and pitfalls of the RfQ process and the requirements of the automotive industry.
When creating complex proposals including cost breakdowns, volume scenarios and annual price reductions, sales teams work in cross-divisional and cross-regional project teams. The effectiveness of this collaboration can be significantly optimized by using AutomotiveONE in your company:
Transparency and availability of the necessary information for all units involved in the RfQ process guarantees smooth collaboration - even with the obligatory changes shortly before nomination. The entire process is faster, more transparent and more reliable thanks to CRM.
More profitability due to intelligent change requests thanks to AutomotiveONE
Product changes are common after nomination. Depending on the product and customer, these are frequent and not seldom shortly before SoP (Start of Production).
Every change requires a proposal and therefore a careful collaboration within one or more project teams. Changes are reviewed for feasibility, evaluated, the cost breakdown is adjusted and offered. Changes are archived and used as a drop off point for the next change if necessary. Speed and reliability to the customer are essential.
Since price negotiations are often easier after nomination than before, it is important to exploit this potential. Calculate all changes in cycle times, material and tooling costs, etc. and pass on the change costs to the automotive manufacturer (OEM).
AutomotiveONE offers valuable support in the Change Request area that will excite your teams. Even with hectic changes just before SOP, they will never lose track of the project again.
You will pass every audit with the AutomotiveONE project documentation.
With AutomotiveONE you can administer contracts, manage claims and generate revenue
With ORBIS Contract Management you manage your framework contracts, project nominations and side letters for your change requests.
The most important contract bases, such as agreed volumes, annual price reductions and, if applicable, special payments, such as Pay2Play or reductions on the current series, are in a central location in the CRM and therefore always available.
Contract deviations are automatically identified in the CRM and the claim potential is calculated. This gives you the ideal basis for the next negotiation with your customer.
Increase aftermarket revenues and manage market segments optimally
The aftermarket module of AutomotiveONE enables you to manage both OES (Original Equipment Service) and IAM (Independent Aftermarket) business in a single system.
White spot analyses allow you to identify new sales potential in the IAM and generate leads through targeted marketing campaigns.
By consolidating all channels in AutomotiveONE, you create precise demand analyses and use these as the basis to optimize production lot sizes and inventory.
ORBIS – The ideal partner for the digital transformation in the automotive industry
In digitalizing the customer journey, we focused on the relevant trends and challenge in the automotive industry. Automotive industry suppliers are taking the next step towards digital transformation with our pioneering concept: Our customer relationship management, know-how from more than 200 automotive projects as well as 500 CRM projects as a Microsoft partner, as well as our extensive network in the automotive industry make us your ideal IT partner!
The opportunity to gain a significant competitive advantage through intelligent IT solutions has never been greater!
In our professional initial consultations, our automotive experts explain how you can digitally overcome the challenges of the future with the help of an industry-specific software solution.
References

Rely on consulting and Microsoft solutions from ORBIS

Rely on consulting and Microsoft solutions from ORBIS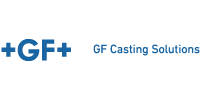 Rely on consulting and Microsoft solutions from ORBIS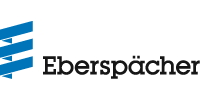 Our CRM project really took off thanks to our cooperative relationship with ORBIS.

Rely on consulting and Microsoft solutions from ORBIS

Rely on consulting and Microsoft solutions from ORBIS
Microsoft Dynamics 365 Sales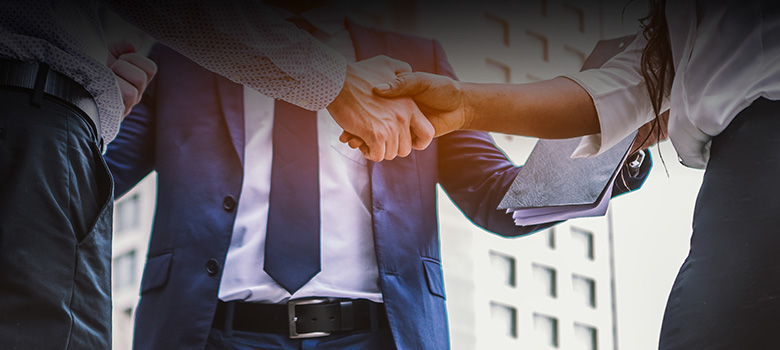 Microsoft Dynamics 365 Sales
Optimize your sales processes with Microsoft Dynamics 365 for Sales
SAP-integrates in Dynamics 365 CRM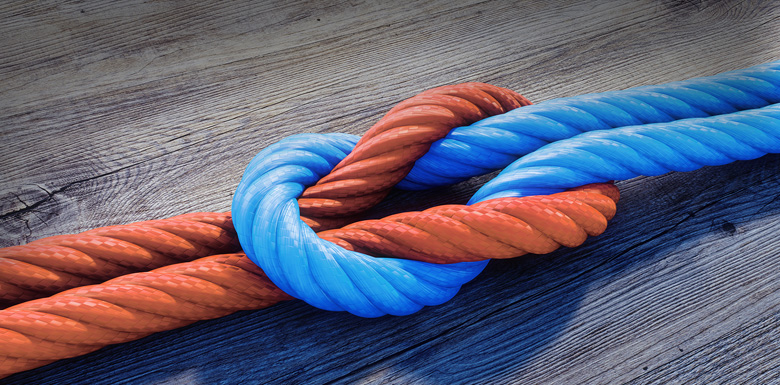 SAP-integrates in Dynamics 365 CRM
Integrated CRM solution specifically for SAP users