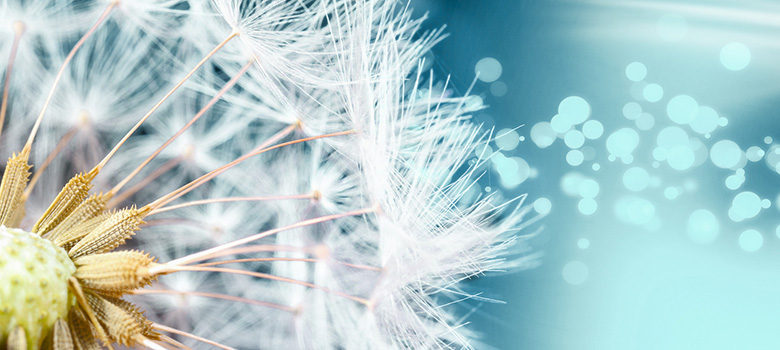 Your customized roadmap for digital transformation
SAP S/4HANA: the answer to the digital challenge
What advantages does SAP S/4HANA offer over your current ERP solution?
SAP S/4HANA helps companies to actively shape their digital transformation and to add to or remove existing business models or realize new company concepts. What's more, the new SAP ERP features the latest innovations like machine learning and predictive analytics to set the stage for business intelligence in your company.
ORBIS guides you step by step on the way to SAP S/4HANA and helps you to network and integrate processes, services, and analyses in real time.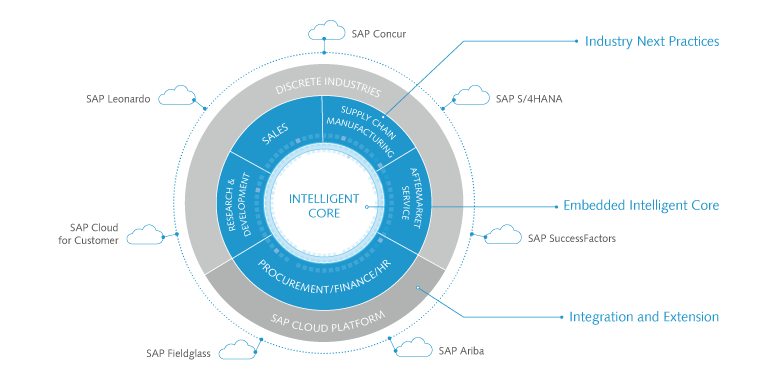 SAP S/4HANA – fast, straightforward & efficient
S/4HANA is the next generation of the ERP Suite from SAP and available both as a Cloud and classic on-premises solution. SAP S/4HANA is based on SAP HANA in-memory technology and enables complex searches and analysis at lightning speed, even where vast quantities of data are concerned. Business processes are networked in "real time" and can thus be processed with speed. Thanks to its simplified data model, S/4HANA is considerably more powerful than the previous SAP-ERP systems and also guarantees straightforward operation thanks to the new SAP Fiori user interface.
Whether you're dealing with planning, execution, forecasting or simulation operations – current business data can be called up in real time. To make decision-making considerably easier, the SAP ERP Suite contains what are referred to as Embedded Analytics features for real-time reporting. Unlike SAP BW, these ready-made analysis models (e.g. what if scenarios) are no longer based on replicated data but rely directly on the information logged in the ERP system. This eliminates the delays between posting and reporting. This optimally supports operational reporting along the S/4HANA value chain.
The new user experience cuts down the need for training for your employees. Processes are broken down into individual functions on the basis of roles and simplified. Display via SAP Fiori is fast and user friendly and can be used with any browser-compatible terminal device.
Absolute flexibility with SAP S/4HANA
The new on-premises, private cloud, public cloud and hybrid environment operating models allow absolute flexibility. Integrations of IoT devices and the analysis of these have been made significantly easier and these are available immediately depending on the operating model or with the aid of the SAP Business Technology platform.
SAP S/4HANA on-premise or Cloud?

SAP S/4HANA on-premise
As if the case with all on-premise applications, the company is responsible for maintenance and development itself. The client takes care of the following on-site: the HANA database, data centers, servers, applications, middleware, operating systems, networks, and virtualization.
The company is also responsible for maintenance and development as well as planning and implementing upgrades or support packages. Internal adjustments allow a greater range of features and increase flexibility. Companies that are dependent on greater flexibility when it comes to adaptations and the full range of features opt for SAP S/4HANA on-premise.
SAP S/4HANA Cloud: innovation for your business model design
The ERP Cloud solution from S/4HANA (RISE with SAP) is run by SAP and offered in the form of a SaaS model (software-as-a-service).
SAP S/4HANA Cloud is flexible, scalable, can be used worldwide and, above all, it's always up to date. Quarterly updates means that you are always using the latest features. Even without your own infrastructure, such as an operating system, server, memory or networks, you can process vast amounts of data any time.
Furthermore, S/4HANA Cloud can be implemented considerably faster than SAP S/4HANA on-premises.
The cloud ERP system is quickly scalable, with services like memory or computing power easily adaptable. With the SAP subscription model you can also reduce your total cost of ownership (TCO) considerably. This also eliminates the need for high initial investment costs since there are no license or operating costs to worry about. Under the pay-per-use principle you only pay for the services you actually use.
As a SAP customer you also benefit from latest standards in IT security. The SAP Security Standard is based on current industry standards and the latest Compliance Requirements. All SAP data centers are certified in accordance with the stringent ISO 27001 Standard. In addition, as a SAP customer, you are free to choose the location of the data center where your data is stored. You can even opt for a data center in Germany.
The high degree of standardization offered by SAP best practices and the use of ERP software which is always up to date and equipped with the latest functions allows your company to tailor business processes in the IT landscape flexibly to the requirements of your customers and to stay one step ahead of the competition.
All the advantages of S/4HANA at a glance:
SAP S/4HANA as a Cloud ERP enables a faster return on investment (ROI)
Lower total costs of ownership (TCO) thanks to straightforward implementation, and relieving pressure on the IT department and infrastructure
A real-time ERP suite for SMEs
A digital core as a basis for the intelligent company
High degree of standardization based on integrated industry-specific best practices
Upgradeable and customizable via the SAP Business Technology Platform (formerly SAP Cloud Platform)
Fast decision-making with analysis functions featuring machine learning and AI
End-to-end real-time mapping of all company processes, e.g. purchasing, sales, finance, logistics and HCM
SAP S/4HANA Transformation by ORBIS – how to make the switch!
With integrated intelligent technologies such as AI, machine learning and advanced analytics, the future belongs to SAP S/4HANA. Use the innovative ERP solution to make better decisions based on real-time data. In order to avoid time-consuming and costly mistakes while making the switch from the outdated business suite to the new system, we offer SAP S/4HANA Transformation by ORBIS and help you create your own personal roadmap. For your SAP-ERP system conversion you can chose from three different transition scenarios:
Greenfield approach: Fresh implementation of an S/4HANA system from the ground up
Brownfield approach: Software implementation and data migration of the existing SAP Business Suite ECC system
Selective data transition (SDT) with ORBIS SmartMove: A combination of the advantages of the Greenfield and Brownfield approaches
Whether you opt for Greenfield, Brownfield or Landscape transformation - our know-how can help you find the optimum transition scenario for your company and advise you on the subject of SAP S/4HANA transformation.