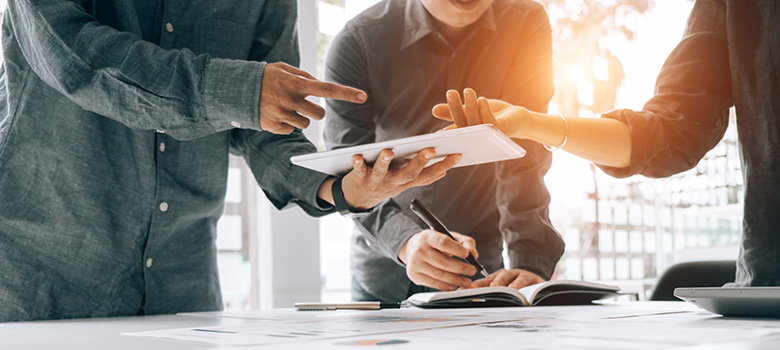 SAP IBP: demand- and sales & operations planning
Do you suffer from long re-procurement and lead times? The planning process is not transparent or contains system breaks? Capacity problems and missing parts dominate your production planning? Demand Planning and Sales & Operations Planning form the basis for efficient and proactive supply chain management. The goal: process transparency at all levels, higher efficiency and accuracy of planning as well as a solid basis for disposition, detailed production planning and purchasing.
Demand Planning or Sales & Operations Planning play a particularly important role in the context of efficient corporate management and, together with the right disposition procedures, are the basis for a good delivery service level with optimal inventories.
With SAP Integrated Business Planning (SAP IBP), you have an ERP-independent cloud solution for mapping the complete planning process. The solution enables an optimal content and operationally useful pre-planning to effectively support the subsequent planning processes in scheduling, production and purchasing. From the execution of a simple demand planning to the mapping of a cross-divisional sales & operations planning process: SAP IBP offers an adequate platform for the optimal support of your supply chain planning.

Consistent harmonised planning
Convert all plans from different business areas and different instances into consensus-based planning. Your local plans are consolidated centrally in a uniform data model and correctly mapped in the corporate network. In this way, the complete supply chain can already be taken into account for the planning period and feasibility can be ensured. SAP IBP offers cloud-based functions to control the planning process for supply chain planning in quantities and values, in every granularity and dimension. With the help of modern planning front-ends in Excel, diverse planning functions and machine-learning based forecasting procedures, you can improve your short to medium-term demand planning. In addition, SAP IBP supports you with a clear Fiori user interface, modern analysis and reporting functions, alert-based work and many more features. Of course, an ABC/XYZ analysis function for clustering the article spectrum is also included.
Easy system integration through ORBIS
SAP IBP realizes a consistent sales & operations planning process that is perfectly mapped in adequate tools and enables demand planning at the highest level with unbeatable convenience. The intuitively usable Excel front-end can be used without much training effort, SAP IBP can be implemented easily and quickly. Based on the SAP templates, your requirements are implemented quickly and, following an agile project methodology, efficiently. Get to know us - we will advise you on optimal planning for your supply chain.
Our SCM themes and solutions
Customer-oriented Digital Supply Chain Management
Integrate all business activities, from sales and material requirements planning to production planning and shipping to customers, in one seamless process.
Production planning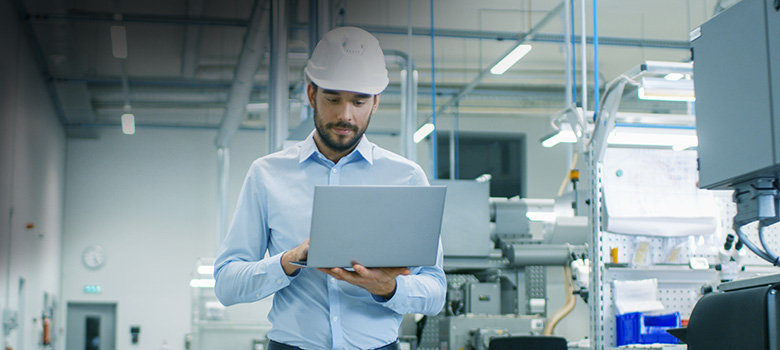 Transform your customer and planned independent requirements into a feasible and multilevel production plan. Detailed production planning with SAP provides you with a consistent and always up-to-date plan.
Intelligent Visibility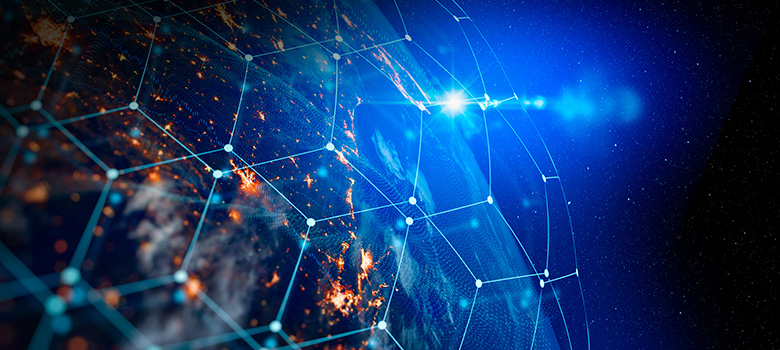 Access all relevant data and processes of your supply chain.