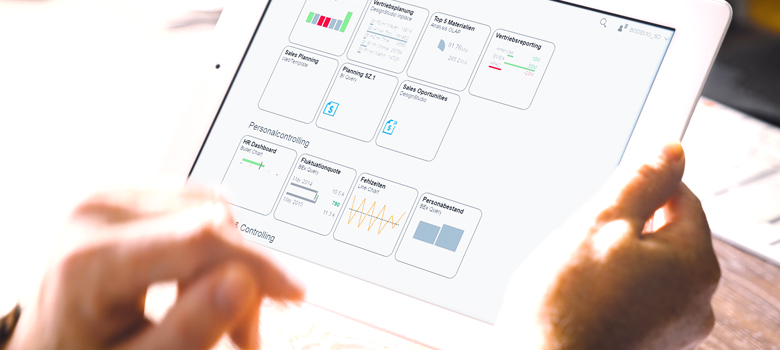 SAP Fiori - simple and user-friendly
Mobile access everywhere thanks to SAP Fiori
SAP Fiori offers an unprecedented user experience and enables simple, user-friendly usability of SAP applications (apps). These are basically device-independent and may be used on the desktop as well as on the most common mobile devices. They run on all common browsers and adapt to the surfaces of the end devices. It is operated via the Fiori Launchpad. This can be used to launch apps based on private user experiences - for all business areas, tasks and devices.
Fiori apps use SAPUI5, a framework based on HTML5 and JavaScript. The programming is simplified by taking advantage of its framework. A variety of Fiori apps are already available.
We are happy to adapt the standard apps to your needs or develop customized apps for your company.
SAP Fiori User Experience concept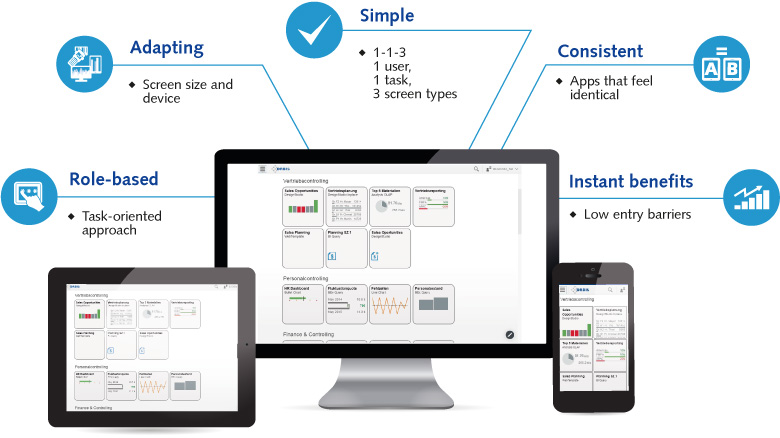 Simplified interface thanks to SAP Screen Personas
Existing SAP Gui Screens can be easily and quickly modified to user-friendly and modern interfaces, which are adapted to the respective user, using the SAP Screen Personas drag & drop approach. This means you get all relevant information at a glance - without any programming.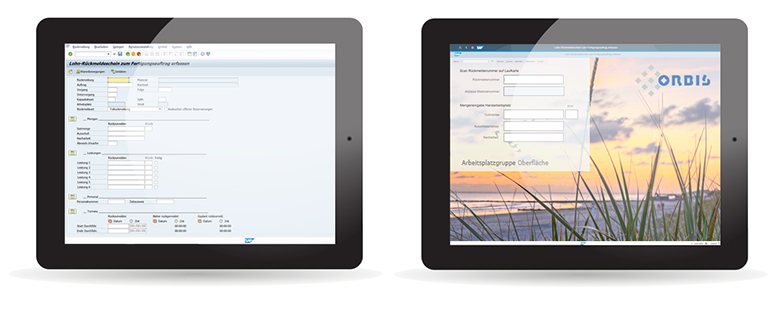 On the way to the digital transformation
Our workshops at a glance!
During our workshops we evaluate the new opportunities and challenges for your company on the path to SAP S/4HANA together with you.
Your personal path to SAP S/4HANA

Your personal path to SAP S/4HANA
We will accompany you on your path to SAP S/4HANA and into the digital future.