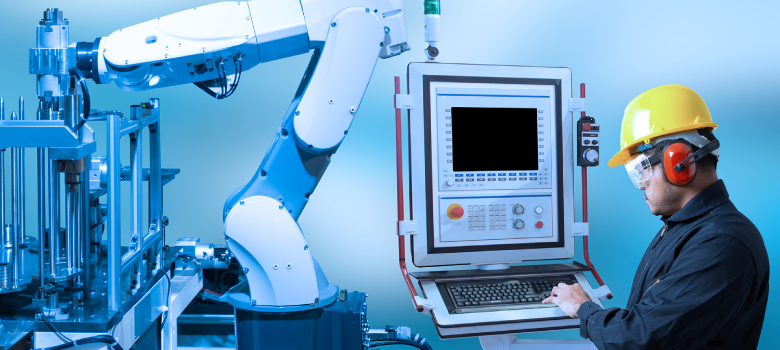 Production Data Collection
Complete transparency in the production process
The core functions of ORBIS MES in the production data collection (german = BDE) area allow complete transparency in the production process. Comprehensive and reliable information on the order flow is available in real time and is the basis for continuous improvement in the production process and for objective cost control.
Manual entries such as machine states, such as information on setup and production times, quantities, downtimes and faults are recorded in real time and reported back to the central SAP ERP system. Because of ORBIS MES, all those involved in the production process can access a comprehensive database thanks to the horizontal integration and are therefore perfectly synchronized. Data is evaluated and visualized in role-based dashboards. In addition, due to the flexibility of ORBIS MES in the hardware area, all possibilities from mobile to stationary are open. ORBIS MES cuts the effort for actual data collection and supports the setup of a paper-free production and thus eliminates sources of error. This shortens throughput times and significantly increases machine utilization.
Paperless production: exclusively digital data collection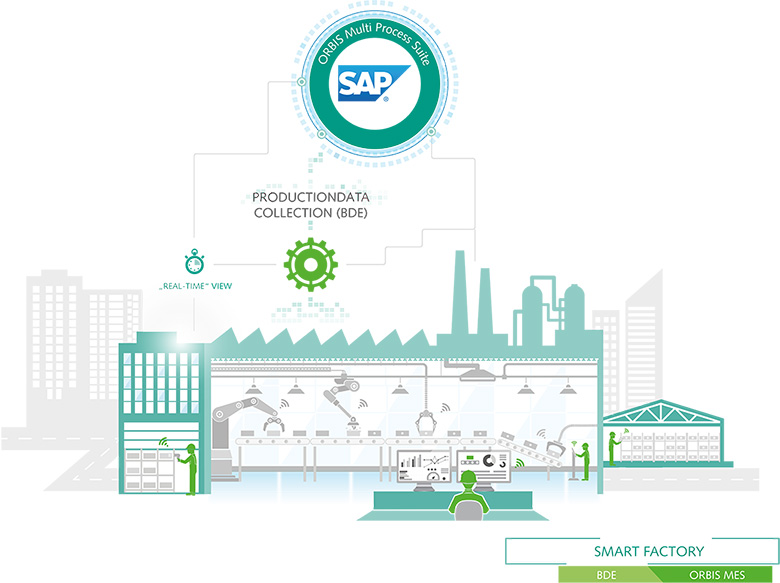 Machine Data Collection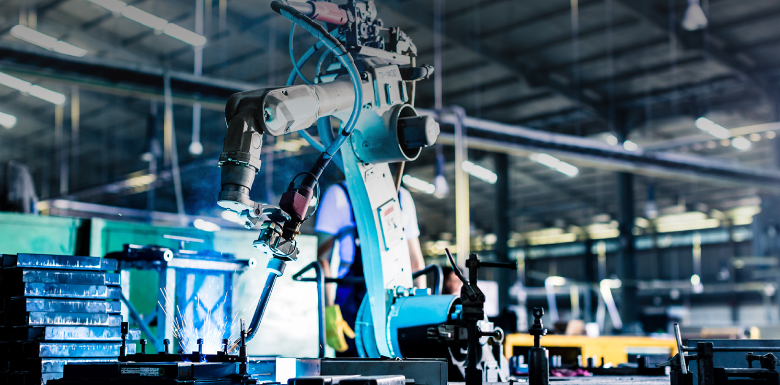 "Real-time" view of machine and system states and effective control of all production processes.
Monitoring and reporting
Transparency in production - exactly informed at all times and everywhere
Scheduling and sequence planning
Backlog-free planning of each individual production area and long-term increase in transparency in the order and schedule structure with the ORBIS planning tool.
ORBIS Manufacturing Execution System (ORBIS MES)
Fully integrated in the SAP solution for digitalizing production
Personnel Time Tracking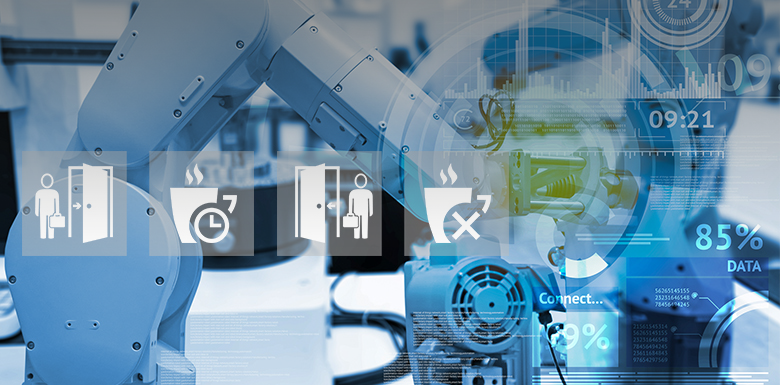 Simplified and effort-reduced personnel time recording - easy to operate and clear interfaces
Maintenance and quality management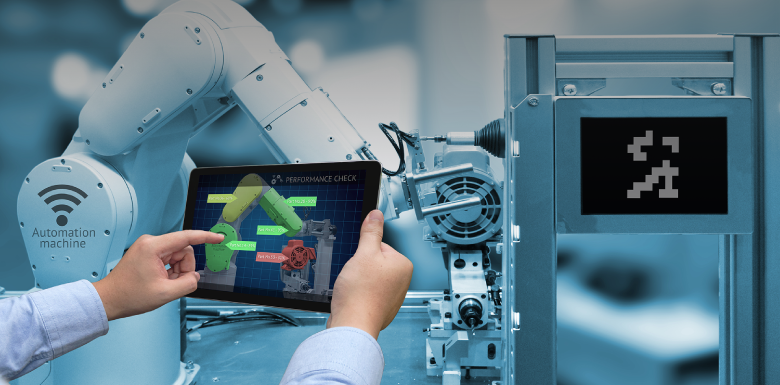 Maintenance and quality management
More efficiency and cost reduction - optimized downtimes and fault management, preventive maintenance, organization of machine data, measurement and test results.
Visualization
High-performance and industry-standard user interfaces - platform-independent and on all common end devices.