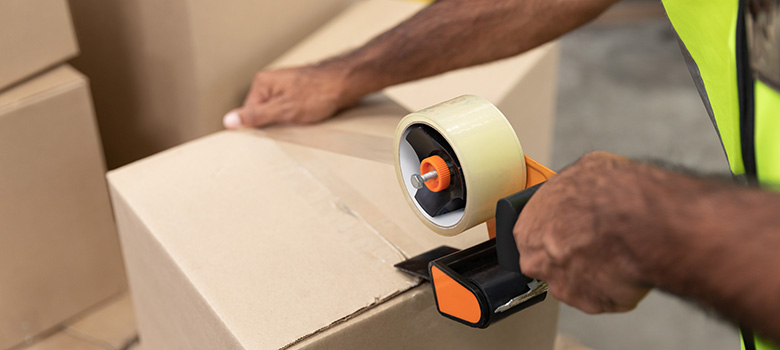 Are you looking for an SAP-integrated solution to optimize your packing and shipping processes? The ORBIS Packaging Cockpit is one possible answer. By involving and taking into account all parties involved, our solution, fully integrated with SAP, ensures a more efficient handling of your shipping. You will not only benefit from increased usability, but also from higher productivity. Learn more about the extensive features and possibilities that the ORBIS Packaging Cockpit offers you!
What does the ORBIS Packaging Cockpit offer?
The ORBIS Packaging Cockpit maps all relevant packaging activities of your company. The packing process is based on SAP deliveries. The display of special packing instructions, such as company-internal packing instructions, or the printing of relevant labels and shipping documents is possible, as well as controlling the loading process directly in SAP. With the function "Free Packing", delivery items or partial quantities can be assigned to individual packaging pieces and multi-level packing activities can be carried out as well.
The features of the ORBIS Packaging Cockpit
To make your shipping activities more efficient, high visibility, Speed and user-friendly operation are required. Our packaging cockpit meets exactly these requirements, the following functions will optimize your packaging and shipping processes in the future:
Direct scale connection
Have the weight data of the individual products transferred immediately from the scale to SAP and stored with the respective packaging data.

Packing station Administration
Store the individual hardware of your packing station, such as delivery note printer, label printer, scales, etc., directly in SAP.

Direct connection of express service providers/forwarders
Use the SAP XSI interface or WebServices provided by ORBIS and create a direct connection to your desired express service providers (such as UPS, DHL, DPD, etc.). Routing data can be automatically determined and uploaded, label information can be stored, printed and packages can be tracked. This not only saves you time and resources, but also processing costs.

Integrated transport processing
Transport is an extremely relevant element in your logistics chain. No matter whether incoming or outgoing goods: Effective transport processing is necessary for reliable scheduling and delivery. But transport costs also play a role and contribute to the competitiveness of your company. Integrate transportation into your process flow and create packaging activities specifically for it.

Printing of shipping documents
No matter if delivery note, invoice or special package label. All relevant labels/forms to be printed are automatically triggered in the background by the respective process steps in the packaging cockpit.
The value proposition of the ORBIS Packaging Cockpit
With the OBRIS Packaging Cockpit, all packing and shipping processes in your company are made easier. Which concrete advantages does it offer your company? An overview of the benefits of our solution:
Create continuous processes
With the ORBIS Packaging Cockpit, you always have all relevant packaging and shipping steps in view. This allows you to design all processes consistently, efficiently and highly economically.
Reducing sources of error
The comprehensive overview also means that potential sources of error do not remain undetected and can be eliminated before the product is sent to the customer.
Traceability of every shipment
Through the direct integration of your forwarding agents and parcel service providers (CEP), tracking and tracing from within the solution is guaranteed at all times.
Increased delivery quality, delivery reliability and thus customer satisfaction
Thanks to our packaging cockpit, both the delivery quality and the delivery reliability of your company increase. Your customers benefit from the higher reliability and delivery speed, which in turn increases customer satisfaction.
Intuitive operation
The intuitive user interface of the ORBIS packaging cockpit requires, thanks to its high user-friendliness, only a brief training of your employees.
Increased flexibilty and faster process handling
The ORBIS packaging cockpit reduces the system activities of employees during a packaging process to a minimum (less than 10% of their usual system time). This results in increased flexibility and faster handling of the packaging process.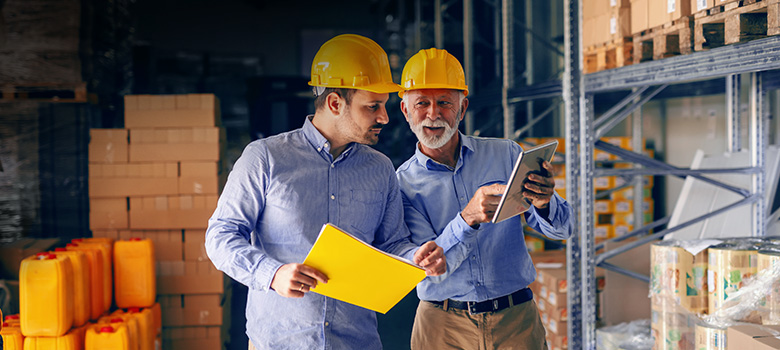 The ORBIS Logistics Apps accompany every intralogistic step of your operation. From goods receipt to goods issue, warehouse management, production and shipping - "out of the box" ready for immediate use after installation!
ORBIS Order Picking Cockpit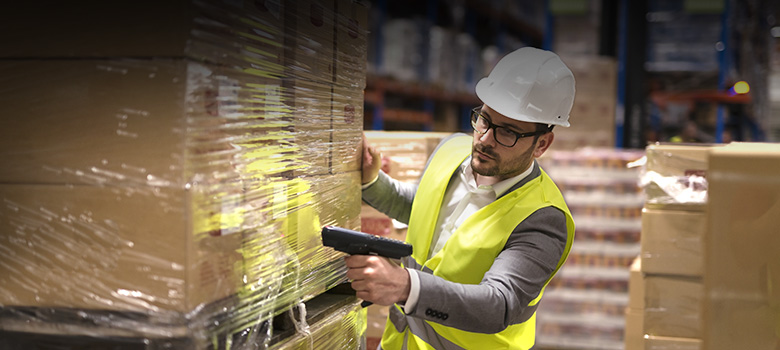 ORBIS Order Picking Cockpit
The ORBIS Picking Cockpit is a solution for planning and controlling your picking processes that is fully integrated into SAP.
ORBIS Transport Control System (ORBIS TSS)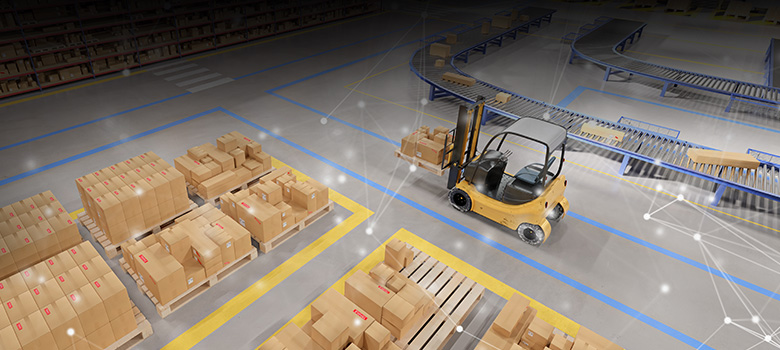 ORBIS Transport Control System (ORBIS TSS)
The ORBIS Transport Control System - ORBIS TSS for short - is a control system for mapping all intralogistic transport processes and therefore much more than a pure forklift control system.
Solutions for the entire intralogistic process: From goods receipt togoods issuing
References