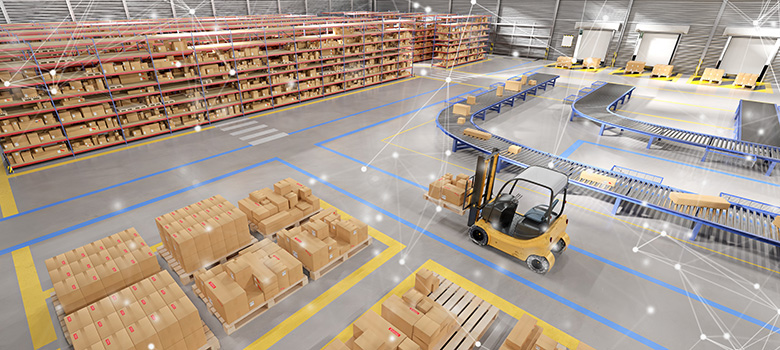 ORBIS Transport Control System (TSS)
More than just a SAP integrated forklift control system
ORBIS TSS is a control system for the mapping of all intra-logistical transport operations - fully integrated into SAP. For example, dynamic milk-runs, an optimized task assignment as well as layout-oriented warehouse process control, were added to the existing SAP functions. Employees are supported with optimized mobile dialogs based on ORBIS Multi-Process Suite (MPS).
All functionalities at a glance
Forklift control system
Trailer management
Assignment and execution of transport orders
Management of "Milkruns"
Alert functions
Warehouse Cockpit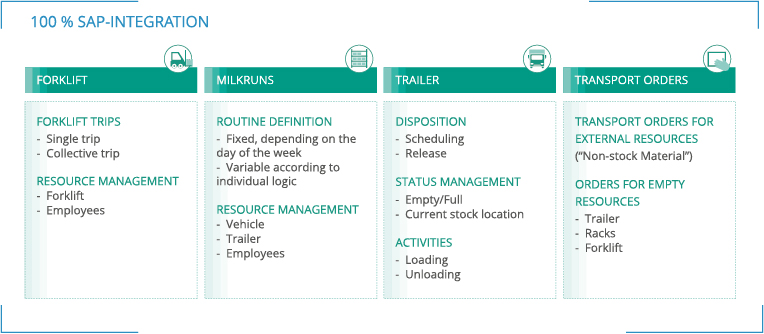 Your benefits with ORBIS TSS
ORBIS TSS improves the internal transport activities of the entire forklift fleet by:
automated travel control
optimizing routes
reducing unladen journeys
reducing the travel distances
optimized resource management
resource utilization
ensuring operational urgencies
reducing bottlenecks
minimizing errors
increasing process reliability with continuous documentation
increased transparency
possibility of analysis and evaluation
References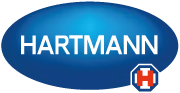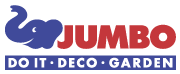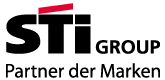 ORBIS Logistics Solutions
Solutions for the entire intralogistics sector: from incoming goods to dispatch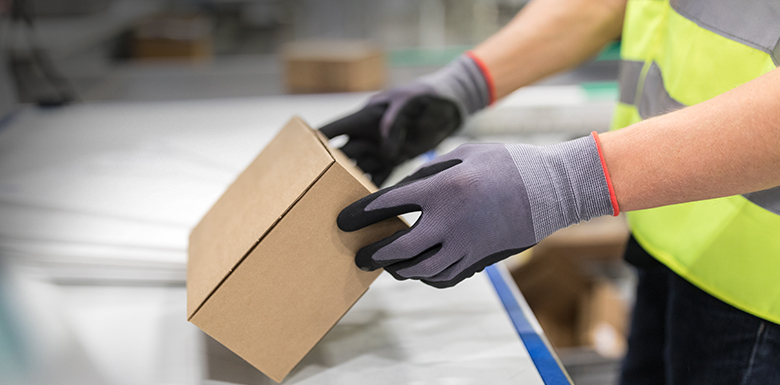 SAP integrated solution for process optimization by integrating all parties involved.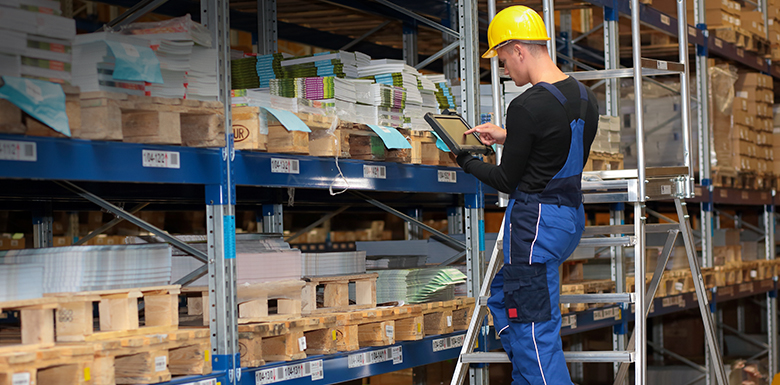 SAP integrated apps for your intralogistics - "out of the box".
ORBIS Order Picking Cockpit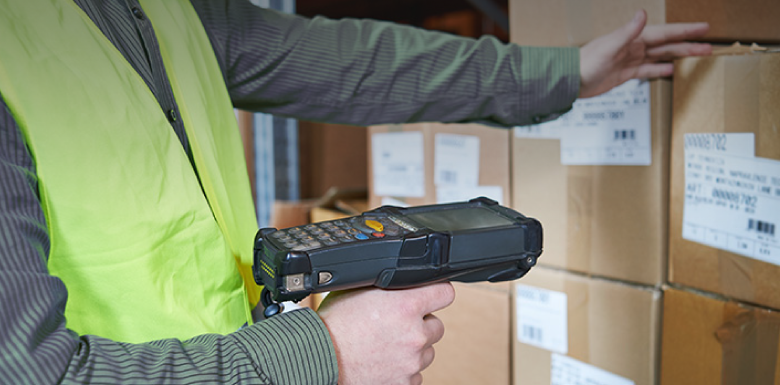 ORBIS Order Picking Cockpit
SAP integrated solution for planning and controlling picking processes.