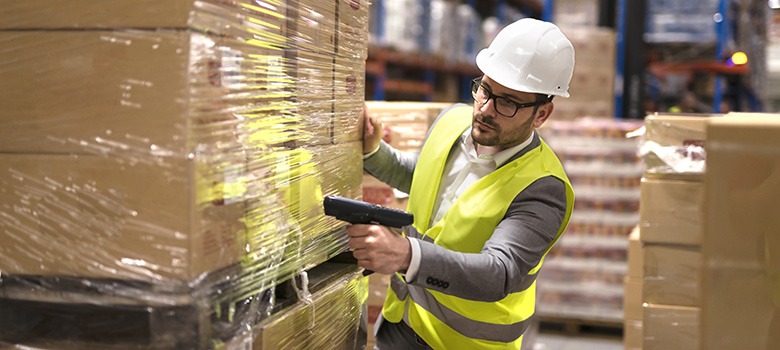 ORBIS Order Picking Cockpit

SAP integrated solution for planning and controlling your warehouse order picking processes
An order picker is a person or piece of equipment used to pick and deliver material needed for filling orders from inventory. With our Order Picking solution, you can automate this process, which significantly decreases your costs, time, and resources.
The ORBIS Order Picking Cockpit provides a control loop-based and self-controlled order picking in your warehouse as well as material replenishment for production and the compilation of the required products for shipping. When mapping different logistical processes, process-related organizational elements can be combined with the help of activity and planning areas and supplied with different strategies. The aim is to provide the warehouse employee with a holistic view of the different areas of the warehouse.
Activity and Planning Areas
To reflect the different logistics processes within your company, you can use the Picking Cockpit to create activity and planning areas. This makes it possible to group together organizational elements that are related in terms of process technology, and thus provide them with different order picking methods.

Holistic View of Your Entire Company
With our picking solution, your warehouse employees have the possibility to view the logistic areas, holistically. Delivery, warehousing, production, and shipping are always in view. Interrelationships can be identified more quickly, and your warehouse employees can immediately ensure replenishment in the event of material shortages.

Automatic Control – Manual Intervention
The ORBIS Order Picking Cockpit enables both automatic control and manual intervention without the need to branch out into further transactions.
The advantages of the ORBIS Order Picking Cockpit
Synchronization of order picking and material supply
The ORBIS Order Picking Cockpit synchronizes the preparation of finished products for shipment with the staging of raw materials and semi-finished products for further processing in production.
Targeted sequence planning
Automate your warehouse pickers' work instructions based on the respective priorities of the orders on hand and make your warehouse picking operations even more efficient and productive.
Order Picking with "picking aisles"
The so-called "picking aisles" enable more precise planning and simple sortation which optimizes the order picker's workload. These are dependent on volume, weight, and workload.
Continuous pull-principle
The ORBIS Order Picking Cockpit works with the pull principle which allows you to react flexibly to priority changes.
Error detection and processing
Our Order Picking solution detects as soon as something does not run as usual, or delays occur. If errors or disruptions occur, a warehouse employee is notified immediately so that they can be quickly rectified.
Automatic replenishment of the internal warehouse
If your internal warehouse stock runs low and against the reorder level, the ORBIS Order Picking Cockpit ensures automatic inventory replenishment, considering the current demand.
One view, i.e., avoidance of "transaction jumps"
All authorized warehouse employees can access the ORBIS Order Picking Cockpit and thus have all the data they need at their fingertips in "real-time". This is an enormously important feature, especially for avoiding transaction jumps.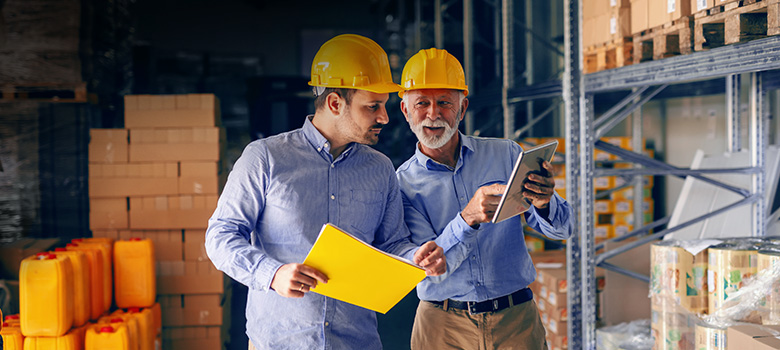 SAP integrated apps for your intralogistics - "out of the box".
Solutions for the entire intralogistics sector: from incoming goods to dispatch
ORBIS Transport Control System (ORBIS TTS)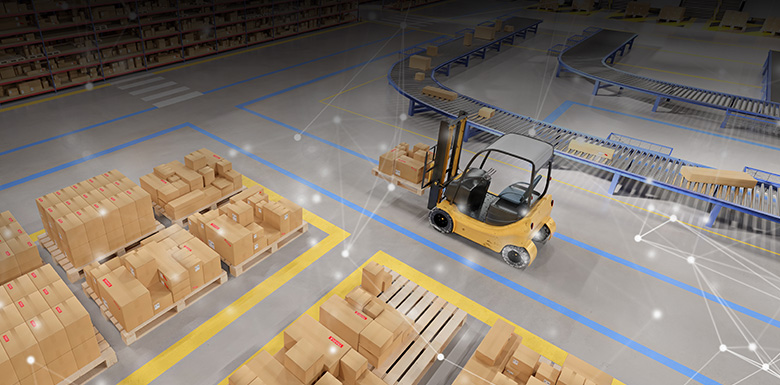 ORBIS Transport Control System (ORBIS TTS)
Control system fully integrated in SAP for mapping all intralogistic transport processes.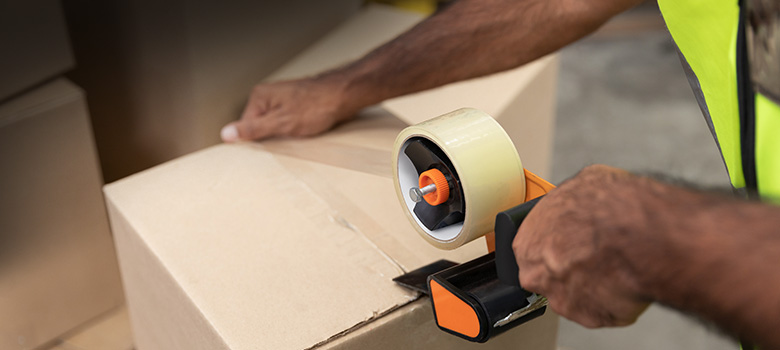 SAP integrated solution for process optimization by integrating all parties involved.